Perhaps you've read through the Amazon seller agreement, guidelines, and associated policies or at the very least are considering to start an Amazon business. If so, we suggest that you take a few minutes to read this piece as it may save you from the agony of failing.
Quite often, newbie sellers on Amazon attempt to apply their experience with similar selling services and work on the presumption that all services operate the same. For instance, new sellers may not pay much attention to details in the seller agreement.
We would hate to have you in such an awkward position; hence we present you with five tips on how to build an Amazon business.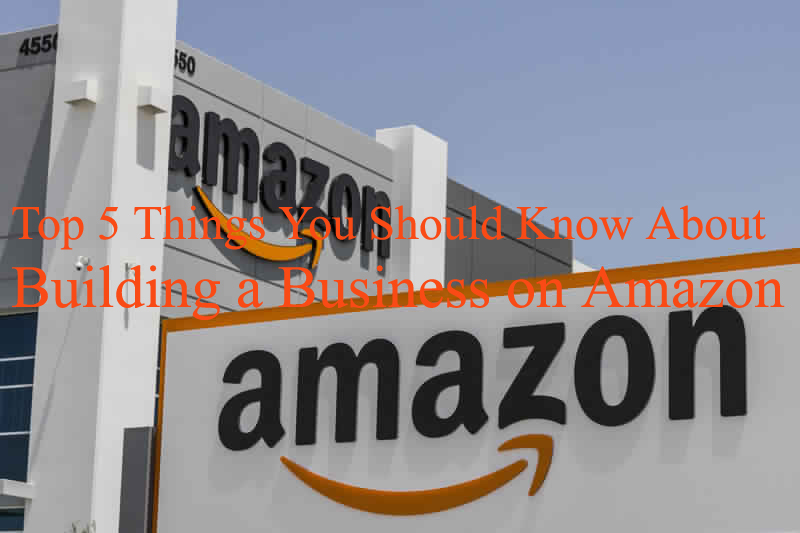 Top 5 Things You Should Know About Building a Business on Amazon
1. Leverage your Strengths
Do you have a deep passion for your products? Do you have resources and the connections within the industry you can influence to expand your venture? A sure way to continuously build and retain an interest in your enterprise in the long-term is to deal in a product that intrigues you.
Hiring – a crucial factor: Look for persons with whom you share passions. A passionate and qualified team helps in growing your business faster than you would by yourself.
Also, build a rapport with your supplier. Assess whether they could assist in cutting down costs or enhance product quality. Make it known to the supplier that you're in the business for the long run. Supposing your supplier ignores your requests, you're better off finding a new supplier.
2. Record your Numbers
Keep track of all your financial data from day one. Record keeping gives you a feel of how your business is performing, and it may also prove invaluable if you ever contemplate selling your online store.
Record more data perhaps than you think you need and arrange for redundancies for accuracy.
Additionally, pay close attention to cost-effectiveness matters. Evaluate whether your business is still profitable after accounting for all expenses and fees. Often, FBA businesses record a 15-20 percent margin.
Keep track of all KPIs like inventory turns, gross-margin ROI, days of stock, days of stock and inventory-to-sales ratios.
3. Widen your Online Presence using a Website
The major problem with leveraging your Amazon business: You don't own the Amazon platform! Meaning that you can't access customer data which presents a challenge if you wish to scale-up in the future.
Fortunately, we've tools you can employ to access customer information, but it's wise to invest in a website to obtain to seize the data.  You'll also reap the rewards of building an online presence using a site.
First direct traffic to your site to build brand awareness. A website allows you to gather customer email addresses. Afterward, you may start sending targeted campaigns, announcing new products and sharing news on promotions to subscribers.
You'll build an email list, a valuable asset if you ever wish to sell your online business.
4. Boost your Bestseller Position
Currently, there isn't a step wise strategy for improving your best-seller ranking (BSR). The popular notion is that BSR comprises of recent and historical sales.
All the same, BSR stands as an essential metric one we suggest you focus your efforts on improving. Your main goal is outselling your competition. However, should you find surpassing your competitors challenging, you may alter your product class to a less-competitive tier.
Customer reviews and ratings are believed to contribute to overall BSR. Ensure you provide the best possible products and services to decrease the possibility of negative reviews.
5. Consider becoming an Amazon Affiliate
Boost your earnings by taking advantage of affiliate marketing. Refer potential clients from your website and earn commissions.
Key Takeaway
Setting up an FBA business may seem easy and inexpensive; however, the majority of entrepreneurs fail at the growing stage.
Thus, leverage all your available resources and connections. Like with any venture, if you aim to pursue your expertise and passion, you'll raise your odds of succeeding.