Moving to the apartment of your dreams can be exciting. Once again, you have a chance to start anew and design the space according to your taste. However, before any of these can happen, you have to be prepared for the tasks at hand and the allotted expenses. Set aside a moving budget before you shop for new appliances and furniture pieces. Here are five tips to limit spending too much while moving to the US.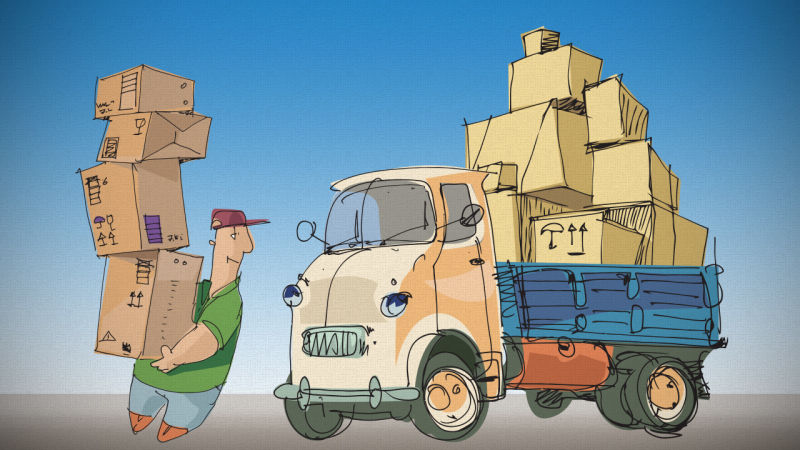 5 Tips to Moving on a Budget in the US
1. Prioritize Tasks
Most of the time, people spend more than they can afford to move because it's crunch time. Procrastination, poor planning, and the inability to prioritize can make moving not only expensive but also stressful. Writing down all the tasks that need to be done before and during the move is a useful technique to weed out all the low hanging fruits in advance and to make time for more complex tasks. For instance, if you plan on hiring a moving company or labor-only movers, you might want to start the search at least one month before you move. During peak seasons, movers tend to cost more. If you look for movers a few days before you move, you will not have a chance to compare rates, and you might end up paying extra. You also have to notify your utility providers, bank, insurance agencies, and other relevant parties about your new address. To be efficient, complete your USPS change of address online. For an affordable fee, you can check more tasks than you could ever imagine in a short time.
2. Recycle Storage Containers
Storage boxes and plastic containers cost a lot of money. It's not ideal to spend so much money on things that you'll probably never use again. Therefore, recycling old storage boxes and renting durable containers are better alternatives to buying brand new cases. If you know someone who just moved recently, you can take all the boxes off their hands and use them to pack all your things. You may also borrow empty luggage to pack heavier and fragile items such as books, electronics, plates, and glassware.
4. Sell or Donate Some of Your Things
Moving is a perfect chance for you to get rid of the things you no longer use and earn a few dollars to add to your budget. If you are moving to a fully-furnished apartment in the US, then you probably don't need another sofa, dining table, and chairs. You can sell them to your neighbors or post on e-commerce sites. If you have lesser things to haul, there is less to pack, and you can save up on any labor charge.
4. Enlist Your Friends and Family Members' Help
You do not have to move all by yourself. You can ask your friends and family politely to help you pack your things and load them onto the truck. Do you need extra scissors, ropes, bubble wraps, and other specialized packing materials? Perhaps your friends have additional supplies that they are no longer using. If you plan on enlisting other people for help, make sure that you give them enough time to decide.
5. DIY Move
Moving can be challenging especially if you have accumulated so much stuff and you're moving far from where you currently live. You can hire moving companies to do all the work, but that means you have to pay a rather large sum of money or you can move on your own. Choosing the latter requires more effort and patience, but you save more money in the process