Blog designing really helps to increase in graph of SEO traffic and social media too. I know as a newbie in blogging world is little bit challenging for spending dollars for your blog design.
But, for getting huge amount of readers for your blog and keep engaging for longtime, an optimized theme is essential element. I have some proven tricks by which your blog start sucking some traffic from social bookmarking.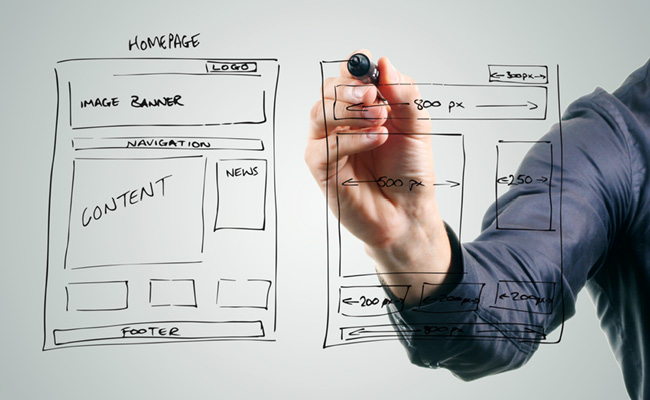 Follow these tasty recipes which give attractive look and boost up your subscriber count. One Silver tip collects from me now i.e. try to serve first to your readers.
Are you looking for instant money from your blog and then you have to use on it. Otherwise I have experimented tricks which drive social media traffic from Twitter & Google+ which speed up your site.
Don't be panic it's time to learn some unique from web-marketing. Let's start with blog templates/theme.
9+ Crafting Tips to Design Your Blog Which Increase Traffic
SEO Friendly Theme
There're lots of theme developer present in market and they offer expensive and cheap both kind of blog templates. But, remember that for better organic results and Adsense approval you have to pick a SEO optimized theme. There're some benefits of choosing optimized theme.
It adjusts size according to screen.
Improve loading time.
Provide place for widgets.
Place your menu bar according to needs.
Protects Ads and space for placement.
How I Pick Responsive Templates.
It has to be in budget with developer support.
Design has to be customized and compatible.
Having multi colors pattern. Choose best among them for your blog.
All plugins supporter with clickable layout.
Integrate all social media button without plugin.
Check their reviews, users, update times.
So, follow these tips and choose best template for your blog.
Serious note: If you're really serious about your Blog, then use paid theme.
Design with Color coding
After picking a SEO friendly template, it is time to design it. Firstly, go for a web research. Find out some blog in your niche and analysis their layouts, color scheme, placement of widgets and so on. If you're applying paid theme then it's make easier for you.
Your template developer designed it as per your instruction. Keep your color combination simple as per your niche needs. Do not design colorful site which makes hard to read for readers. You can innovate theme in bicolor combination such as Black-white, Red-white and Blue-white or as per wish.
Font of blog
During the assembly of premium site make a short list with pen-paper. Selecting a font style and size which easy to read.
So be careful in choosing anything for your blog. Arial and Times new roman font style grab more attention and '12' size is clearly readable size.
Navigation
If you want more-and-more engagement on your blog, then you've to keep site easy to navigate for visitors. It means when a unique content feeder going through your blog.
Then they've to keep engage with your Golden stuff. This technique built a loyalty and relationship among readers with you. Place your best stuff on home page in static form or you can use sidebar for column of popular article. Most efficient category placed at top of blog.
Readable pages
Some changes and keep update these pages which describe your efficiency towards visitors. DE-Clutter your page title such as use about instead of About us or Contact replaced by Contact us.
I know you are thinking what vulgar I am talking about. But, mind this tip. It sounds great and drop pro impression on readers.
Space for reading article
Keep space for reading your articles by visitors. Do not mess with that because great readers are going to buy your products. So, keep in mind during designing of theme make sure there is lots of space left for readers.
Social bookmarks
Social media is ultimate platform for exposing your brand in right and rapid way. Never under-estimate the powers of social exposure and find each and every method to get more social engagement, if it has easy or hard.
Need of social bookmarks in theme is essential element. Use social plugin in your post and widget to get more followers.
But, remember this, "Do not clutter your sidebar with social buttons and do not use social buttons in post everywhere including top, bottom and floating bar too. There're lots of free plugin available around the web. So, you can use it by hit-n-trial methods as per wish. I personally suggest you for using digg-digg plugin which is placed exact at your left side of screen.
Click to read more "button"
You've to work more on HOME page of your site because it defines everything about your brand. By the analysis of home page, readers create a personality of team which works behind site.
So, keep in mind this #point do not provide complete stuff of any article on home page. Break it down and provide option for 'click to read more' or anything else as you want. Be professional with your stuff and don't flush it down with silly mistakes.
Sidebar with widget
Let me tell you, sidebar works as Brain of blog by the use of, you can engage your readers for longtime. Place your best widgets in sidebar do not use fluff. I'll tell which one is best. Start from top…
Search bar.
Popular post widget.
Google+ badge.
Newsletter subscribe box.
Product banner/ Ad banner/ Review banner.
Show twitter counter.

Persona
As we know, behind a success of every brand a face is working out. If that face is not face-off their customers/client then loyalty among both of them does not maintained for long time. Same conditions also apply here too and for online business it becomes necessity.
Keep your biography with smiley pic on your site/blog. It has to place in sidebar or footer. I'll suggest, place it at footer of blog.
Content with Title
Headlines grab approx. 80% of visitor from web. So, always try to craft magnetic headline which appeal more readers for blog. Follow cycle of E-money which starts from content creation and end up with earning.
You can learn how to design eye-catching post title from Neil info-graphic of title. Crafting a post stuff with grabby titles is also plays an important role in designing of blog.
In nutshell
Don't run like bull for earning money because online world need hard work before giving output. So, if you're newbie in blogosphere keep patience and don't spend too much. When learnt lots of things and having some strategy i.e. 'how to proceed' then go for paid things including hosting, domain, templates, designer and so on.
But, always remember there is discount always present on web. So, try those offers first from loyal marketers.
Last Few Words
After, enlighten all creative ways to improve your design of blog. It's time to follow them one-by one and look forward for results.
Recapping tips which helps to design your site.
Do not use flash templates.
Never try to apply colorful design. Google hates multi colored blogs.
Keep you font simple-sweet-readable-attractive-eye catching.
Always keep sensitive regarding sidebar. Do not mess it.
Make perfect use of social media on blog.
I'm concluding my article with platinum rule which mentioned already lots of times i.e. be consistent with your work.
If you want to know, then I'll tell you this article took 2 days for completion. Can you spend a second for appreciate my work if like it.
But, don't forget to leave comment below. If you have any more tips by which blog design will boost up SEO traffic of blog. Keep mention via comments I'd appreciate it.