Consumers and readers alike crave information while they are researching about a product, service or a subject. Also, they are not necessarily looking for just one blog to quench their thirst for knowledge. Instead they derive information from various sources in order to get a different point of view. As bloggers, it is of essence that you create and curate as much content as you want on your blog so that readers do not migrate to other platforms to seek domain or industry related information. Which is why supporting your blog with a robust hosting service is imperative to support lots of content. Over time, cloud hosting has become a preferred choice for many bloggers as well as small-medium businesses to host their blog and website respectively. The flexibility and freedom provided by cloud hosting has made it hard for users to ignore its prowess. Let us take a look at some of the key benefits it has provided bloggers in a bid to amplify and accelerate their content generation.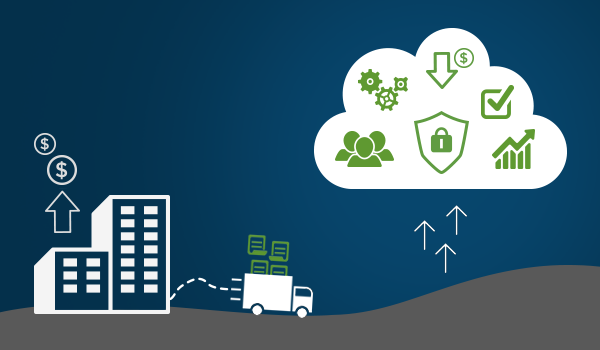 Top 6 Splendid Advantages of Moving your Blog to Cloud Hosting



1. Instant access
Since ideas happen anytime and anywhere, bloggers are always on the move writing their blogs via mobile phones or tablets, this is because, they can access their work related files and documents with the help of cloud hosting. Choosing a cloud package for your business blog allows you to retrieve important files and modify them on the move. You need not worry about bypassing complicated service applications at all. This is one of the major pros of cloud hosting. So, whenever you are compelled to write on your blog, empower yourself with cloud hosting to ensure quick access.
Also For Read- Pros and Cons to install SSL Certificate in Shared Hosting
2. Recovery of data
One of the major features of cloud hosting is that they have a great data recovery and backup mechanism. Bloggers do face this issue with respect to data, for e.g sudden loss of blog posts because of technical reasons. Such cases call for cloud hosting which ideally is a safe measure. With cloud you can recover all the lost data and get more control. Moreover, there are no issues with respect to space i.e RAM or disk space since no extra space gets utilized when you choose cloud hosting to ensure data security. This has given bloggers the confidence to curate as much content as possible.

3. More secure  
Cloud hosting as a service locates all web-based files at data centers secured with multiple layers. Cloud as a technology protects data with encryptions and passwords that are hard to encrypt. Moreover, cloud hosting providers undergo audits to check for compliance with HIPAA standards. With all these levels of protection, it is hard to penetrate through any blog hosted on cloud. Hence most of cyber security threats including DDoS and malware attacks have been mitigated, allowing bloggers to trust cloud hosting services.
4. Improved level of performance
Cloud hosting fastens the load time for web pages. How? It is because of CDN (Content Delivery Network) that routes the web traffic through a global network. CDN optimizes the pab page delivery and boosts the speed of the web page.This is great from the SEO point of view. To put it in a nutshell, cloud hosting not only bolsters the loading time of your blog pages but also ups the over all performance of the same.
5. Unlimited storage
Bloggers don't like limiting their ideas. So, why should the space provided for hosting the blog be limited? With cloud hosting, bloggers can avail as much disk space as they want. This is because, all the data that is stored on a remote database can be scaled in terms of resources. Moreover, it can easily be upgraded as per requirement with just a click. This has made uploading images, writing long blogs and uploading how-to-videos easier for bloggers.
6. Cost saver
Cloud hosting has empowered many writers and ideators to go online and write blogs. This is because cloud hosting comes cheap and fundamentally removes the barrier to go online and blog about something. Also, as a blogger, if you were to utilize more resources, you do not have to worry about the costs since easy upgrades are possible without having to spend much.
In closing
We would like to add that, in the long run, cloud hosting is a safe bet. Even if you ever think of having your own website some day. So, prepare yourself for the long run with cloud and amplify the voice and reach of your blogs.