Are you looking for some amazing android apps to stream and watch free live TV on your Android Smartphone. So, today I am here with the best free streaming android apps to watch free live TV online for your Android Smartphone. Most of these Apps do not stream the TV shows from their servers but search web directory to stream TV channels online. Below is the list of some best Android apps to watch live TV online over your Wi-Fi or cellular network.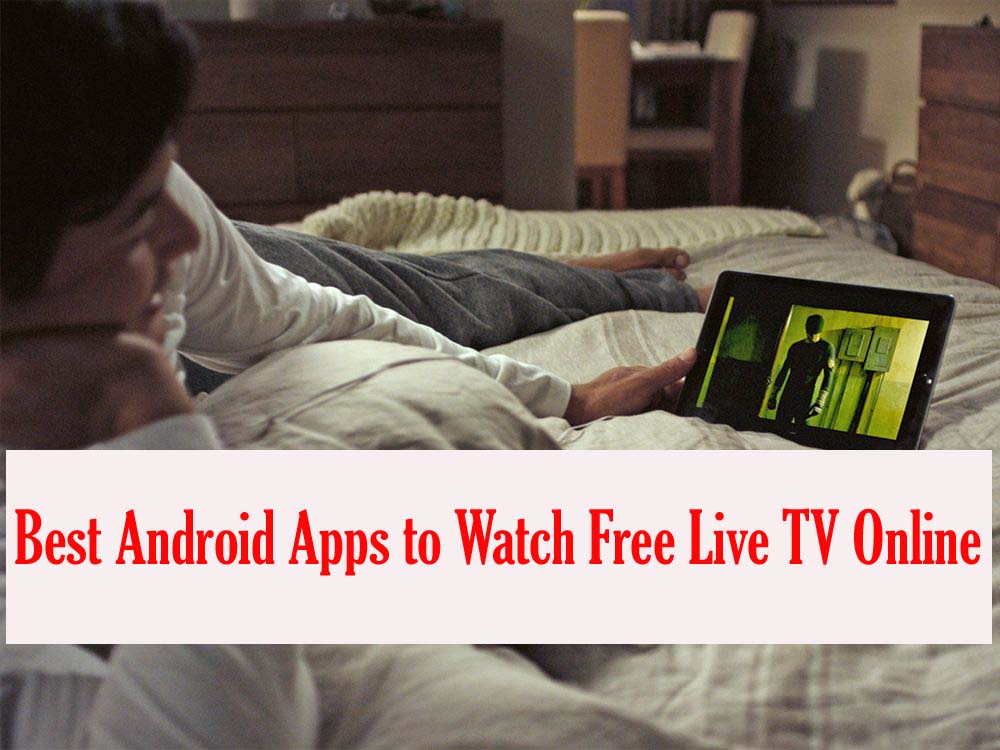 Best Android Apps to Watch Free Live TV Online
Here is the list best android apps to stream Live TV Channels for Free Online.
1. Mobdro | Watch Live TV Free
One of the most popular live TV app for Android is Mobdro. Mobdro is a fantastic android app which offers live TV feature. Not only this, but this cool app also has a very good feature that is movie download feature.  The reason behind the popularity of this app is that, it is very user friendly and simple to use. TV shows are the most favorite category within users of the app. The best part is that Mobdro is an open source application that is why everything is available for free. This App provides live TV in more than 10 different languages and 30 different countries. The development team of theMobdro app is really amazing and gets regular bugs fixes to keep it up-to-date. Doesn't matter if you are an Android or iPhone user, this app is available for both. But my friend I want to inform you that this app is not available on Google play store.
Download Mobdro from here
Also For Read- Top 10 Best Free Online Photo Editing Websites
2. Live Net TV
Live NetTV is another most popular watch free live TV and Streaming App for Android Device that is very stimulating to use and it gives you lots of options for any channel you watch. The interface of this wonderful app is very simple to use. The App hosts more than 750 channels from various categories and types in many countries that including US, UK, Middle Eastern Countries, India, Iran, Pakistan, Turkey and many more countries. Live Net TV is best live TV app for Android in India.
Download Live NetTV from here
Also For Read- Top 10 Best Mobile Tracking Apps
3. SonyLiv
Sonyliv App is another good app to watch live TV for free on Android device. SonyLiv is the biggest Entertainment Video on demand service provided by Sony Pictures Networks India Pvt Ltd. Sonyliv App provides you to watch all live shows like Live Cricket matches, Hindi TV Live Shows and Bollywood movies, many more videos. Sonylive is the best live streaming android apps to watch TV shows online. SonyLiv is the best live tv app for android free download. It can be downloaded all Android, Windows, Java, Ios , Tablets, Windows 7/8/10.
Download SonyLiv from here
Also For Read- Top 5 Best Laptops in India with Price
4. USTVNow
If you are looking for some live American shows than, USTV is the best choice to stream and watch all popular American and Canada Channels from any place on your android Smartphone. The USTV App provides more than 150 live TV channels from the America to enjoy from. There are plenty of American TV channels that are accessible to watch on USTVNow App. Other than that, there are also so many channels from many different countries on the app as well including India, Pakistan, and United Kingdom etc. The channels that are most popular among users of USTVNow Application are ABC, NBC, POC, CBS, FOX, My9, Discovery Channel, ESPN, ESPN2, FX, Fox News, Freeform, MSNBC and CW TV. USTVNOW App is available for wide range of devices like Windows, Android, Mac, iPhone, Kodi, and Roku. I think this is the best part of this amazing android app. That's why USTVNow listed in the list of best android apps to watch free live TV online.
Download USTVNow from here
5. Hotstar
India's one of the most popular app to watch TV channels and movies online. Basically this is a mobile entertainment platform which was launched by Star India in February 6, 2015. It came into popularity in India to watch live cricket matches online. The app is available in 9 most used languages of India. So, if you are an Indian, try out this mobile app to watch TV serials, matches and movies online.
Download Hotstar from here