Whether you are setting up a standard blog or a corporate website  you will need  of a good hand  in coding   and CSS. Due to increasing technology  the purchase and even install  CMS (Content Management System)  and within few minutes you can have a professional  looking  and standard website where you are ready to  launch your content. Here are Top 10 Best Content Management System(CMS) for Blogging that will help you.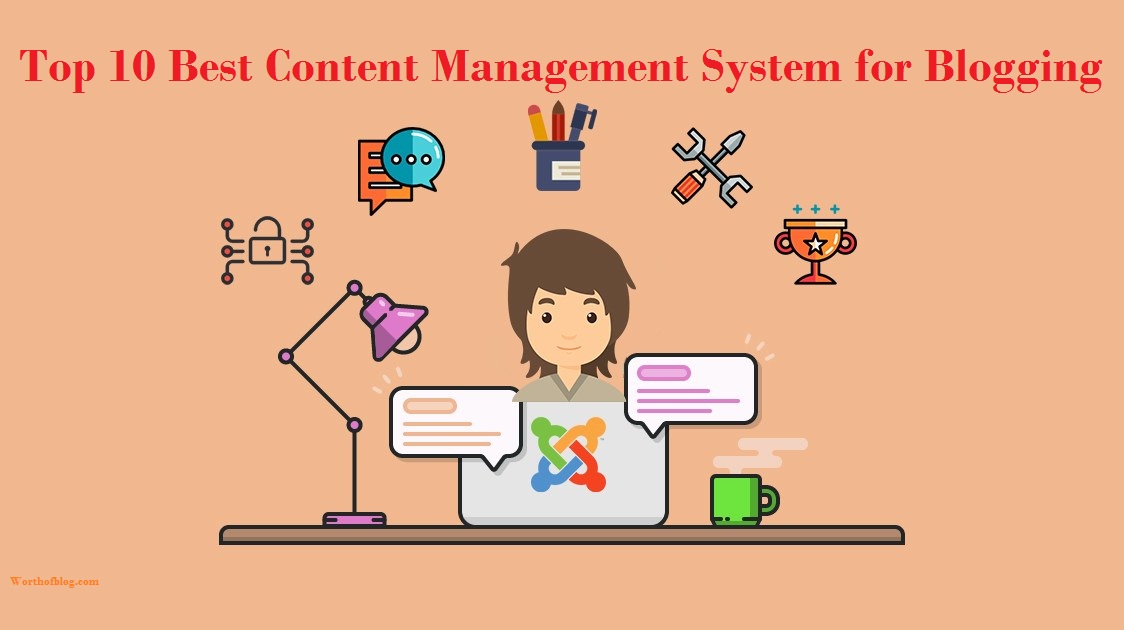 Top 10 Best Content Management System(CMS) for Blogging
10.Tiny CMS
If you want to add a few useful pages in your website then this is the perfect tool for your blogging website. This Content Management System  provides  endless pages and is an ideal tool for the small blogs. There is a demo available as well.
9.Umbraco
This is AST.Net solution and this system is free to use.  This CMS keeps the things simpler for the bloggers as well as readers. This system  is also very popular among the corporate world. The layout is also  clear and impressive and is popular among the editors.
8. Do Net Nuke
This software is completely written in PHP and there are several expectations. It is also very easy to use system  to customize web application  because of the open API  and there are end users  who get many benefits  from its easy use. There is a demo version available from where you can use it.
7. Concrete 5
This is the best Content Management System that will let you manage your blogs without investing too much time or money.
6. Contao
 There are several features that you are going to get with this system and there are built in modules. There are premium themes and you can give your blog a best look
5. Text pattern
This is another popular CMS system that bloggers will be delighted to know. You will get with this system such as easy to use, suited for all sizes and online manuals several features and strengths
4. Expression engine
It is an interesting open source software and a great tool for the bloggers. Designers and developers are also going to find this toll of great help.  There are useful CMS plug-in available.
3. Drupal
 This tool is very popular for CMS and is used by high profile companies. There are tons of features that you are going to get with these systems.
2. Joomla
It is a perfect tool for the bloggers and there are more than seven thousand extensions. There are many active users and unlimited documentation also available with this tool.
1. Word Press
It is the best Content Management System for bloggers and is widely being used all over. There is a plethora of benefits that you are going to get with this perfect tool. There are full-fledged plug-in, theme, and much more available.
These top ten CMS (Content Management System)systems are very popular and are included in the list of 2017. There are plethoras of benefits bloggers can avail from these systems and make their blogs the best one.   These are free to use services  and highly helpful in this competition  that will make your blogs stand out.