What Are the Best Online Dating Websites to Use?
In this guide you will learn what the most popular online dating websites are and more than half of single people within the United States have tried online dating.  Keep reading to learn more.
Online dating has become ever more popular with the use of mobile devices and apps.  Prior to the mid 1990's when some of the first online dating apps started showing up most people were meeting their partners from friends, family members, and even newspaper ads.
A lot has changed since that time.  There are millions of people on thousands of dating websites looking for their perfect match.
In this article we will show you the most popular online dating websites to use in 2018.   Keep in mind that there are over 7,500 dating sites worldwide for almost every niche one could imagine, some of the ones below will be some of the most popular.
We also can't stress enough the importance of keeping yourself safe when meeting someone online and them meeting in person for the first time.  Be sure to do your research and perform a public criminal record search when possible.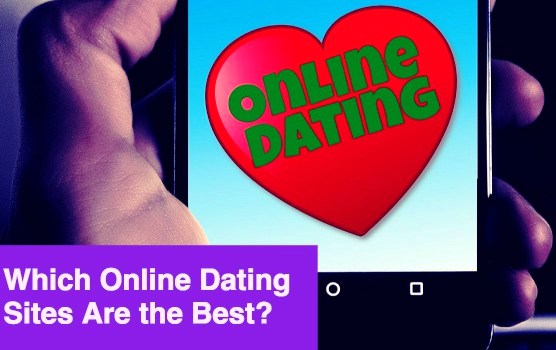 List of Best Online Dating Websites 
Mach.com is by far the most popular online dating website with over 23 million users and counting.  They have been around since the mid 1990's and have millions of visits per month to their website.
eHarmony has an exclusive 29-dimension compatibility system that helps match users with each other online.  Because of this, eHarmony is responsible for 4% of all United State Marriages.
Also known for really getting in depth with their users, there is a questionnaire that is roughly 400 questions that goes beyond the surface to regular dating sites.
OurTime.com is for people looking to date that are over 50 years in age.  This helps make finding dates for older woman and men easier by removing the unnecessary age groups.
This social networking site got its start from Facebook back in 2007.  It boosts over 40,000,000 singles worldwide and has some 3 million messages that are send daily though its network.    They have had an A rating with the BBB since 2012.
This dating site is the leading dating site for both men and woman that are looking for a God-centered relationship.  Over 84% of ChristianMingle member would recommend ChristianMingle.  71% attend church on a weekly basis.  29% of Christian marriages that have originated online were started on ChristinMingle
Once considered forbidden among most people, online dating sites have broken this perception and in fact millions of single people use these sites every month to find a partner.   More than half of single people have created a dating profile.
Even with the above number showing incredible growth, many users till find these sites difficult to use.  Online dating services score amongst the lowest in terms of satisfaction scores.
Still almost 40 percent of singles say that they have dated someone they have met online, considering only 24 percent say that met a first date through a friend or family member.
This number are proving that online dating is just getting bigger and bigger as population grow so does the number of online dating.
Regales of what website you choose to use any of the above should provide you with the tools necessary for you to have a chance at finding love online.  Remember to always verify the person your talking to before meeting them in person.