Increase Brand Awareness Through Social Media- Social media is a great platform that you can use to make your products known worldwide. It helps link your customers with your product whereby you can interact with them without having to meet face to face.
Through social media, you can sell your brand and get ideas through comments on how to improve your brands. Well, for your brand to succeed there are some tips that you can use.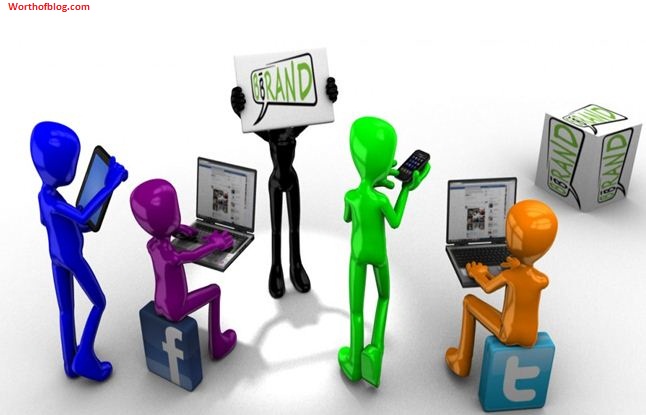 Best Ways to Boost Brand Awareness Through Social Media
Find your Market
One of the tips that you can follow is by finding the social media that has a huge market offer. Do you have more followers on Linkedin and Facebook than youtube or vice versa?
Take advantage of the one that you feel and believe will boost your brands. Another tactic you can use in selecting the suitable social media is by checking the one that you are getting more comments and feedback from your customers.
Also For Read- 5 Effective Ways to Build Brand Trust Using Social Media
Be Focused
It is also important that you focus on one platform rather than taking up so many social Medias that you cannot be able to manage. By maintaining an updated profile and throughout will boost your brand as your customers will have something new to view every day, and therefore this will increase their interest in your name in return.
Therefore if you want to use Instagram, ensure that you are 100 percent committed to making your profile presentable and updated all the time.
 Create Videos
Another tip that can help you boost your product is by creating videos about your products. Through visuals, your customers get more understanding of your products, and if it is a beauty product, one can learn and understand how to apply makeup.
Videos draw the customers close to your products as they develop more interest in your products as they want to know how they are used. Therefore you have nothing to lose by trying out this tip to boost your product.
Also For Read- What is Best Post Sharing Time on Social Media?
 Be Available
Always ensure that you're available online in case there is a client who needs to ask you a question related to your brand. By being helpful and available for your customers, this will create and improve their trust on your products and even refer other people to your products hence the number of clients will increase in return.
 

Use Social Media Influencers
You would agree with me that building a social media account and grow it is quite difficult. Therefore it is advisable that you connect with the online influencers who can significantly help you to boost your social media. The influencers have been in existence for a long time, and therefore they have enough knowledge on how to approach and target the market.
Another advantage of using social media influencers is that some offer promo codes whereby they offer their services to you at a significant discount. One of the companies is Go Daddy. Therefore use this site to help you boost your brand online.
Also For Read- How To Increase Traffic With Reddit
Support others
It is advisable that you support other people as well. You can give guidance to the people who want to venture into using social media as a way of marketing their brands.
You can as well buy from other people who have already ventured into it. Don't wait just to be given it is important that you give back as well.