Google is the only one most used search engine on Internet. Every blogger wants to get top ranking on Google. But there are only experienced bloggers known about search engine optimization.
Therefore newbie blogger can't take up their blog or site ranking. This Google SEO Guide for newbie blogger post will prove golden post for who is new on SEO (Search Engine Optimization) topic.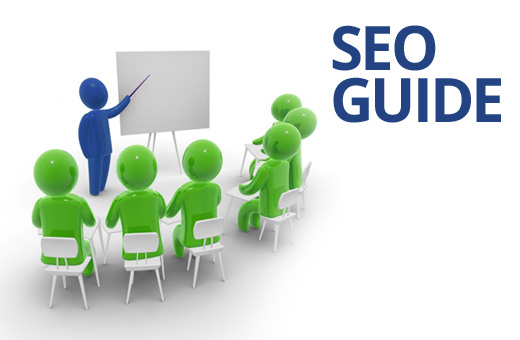 Today in this post I will explain regarding SEO which is help you to improve your blog or site performance for both search engine also visitor. If you deciding to make your blog search engine friendly that you should be follow this search engine optimization guide.
What is SEO
SEO is not magic to get ranking but it is make your blog search engine friendly, therefore Google can easier identify your article as well as fast crawling and index it instantly. SEO is not just to get traffic on your blog also it helps you to make your blog reputation. Many newbie bloggers asked me what you do in SEO.
SEO (Search Engine Optimization) is mostly being change process of blog, such as most of newbie blogger thinks that best blog design and navigation is SEO but not it is true. If we viewed Google SEO that it is all the time say that make your blog or site for visitor not for search engine.
Here I explain SEO with few simple steps. Your blog may on different niche and field but this information should be useful for all type blog. I hope that it will help you to know Search Engine Optimization and you can take your blog first position on Google search engine. Let's see Google SEO in some steps.
Google SEO Guide for Newbie Blogger

Make Unique Post Title
Unique Post Title is main part of search engine give related title to your post. You should be checking your competitor's post title before choosing title. And also search your choosing title on Google and see that how much competitor on Google. Keep away from to choosing title with only keywords and long terms.
Use Meta Description
Meta description gives short information about your post. Its help your visitors to know about your post before visit it on search page. And also it is useful for search engine to recognize your article deeply. Keep away from to write long description and with more keyword. And never use generic keyword in description like "This post is about". Don't copy description from exiting article.
Improve URL Structure
Simple and easy appreciative URL structure will help to search engine to crawl your article easy. URL is precious things in (SEO) Search engine optimization. Keep away from to use very long URL or with unrecognizable parameters. Don't write more keyword in your URL. Write simple and easy URL structure that will be help for your blog User and search engine.
Write Quality Content
Best useful, helpful and quality content is main part of your visitor and search engine. Write content that will be useful and helpful for reader, which can enhance your blog value and reputation. Don't add more needless keywords to get more traffic. You should be trying Keyword tools to search more trafficable keyword.
Check grammar as well as spelling mistake before publish article on your blog. Never embed text into images for textual article. Do not copy from others and try to write something new information in your article. Write article for your user not for search engine.
Promote your Blog
Share your Article on Social Media
Social Sharing is good idea to get more visits and spread your article around the web. Google is also like sharing. Specially I suggest you share your article on three website- Google +, Facebook and Twitter. Social sharing also helps you to get massive traffic on your blog. You may try social sharing to get fast indexing as well as crawling.
Build Quality Backlinks
Most of Newbie blogger don't know that how to make backlinks. Mostly use forum and comment box to build backlinks. This is not bad idea but in some method it will be spamming. Get backlinks from related niche blog. Try guest posting on reputed blogs to get backlinks. Never buying links from another blog or website to get page rank or traffic. Quality backlinks will also help you to get more ranking on Alexa.
I hope you that my Google SEO Guide can help you to make your blog search engine friendly and get top ranking on Google.