In a market flooded by Android, iOS and Windows Phone devices, real estate professionals have a vast clientele to reach with their mobile apps. Interestingly, I have seen that most real estate agents haven't yet realized the importance of mobile applications to reach out to their target audience.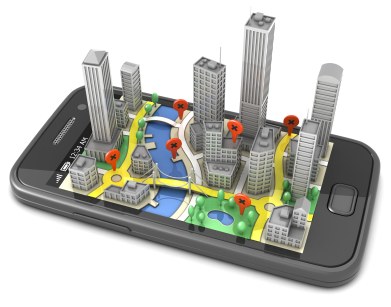 Renewed Interest in Chennai's Residential Market
Chennai's residential market has seen a renewed interest recently, thanks to the RBI's decision to soften interest rates and the stabilizing prices here. With the loan rates likely to fall further and with a growing young-professional population, this market is highly likely to see growth in demand. At the same time, industry analysts claim that housing prices are likely to remain stable for the time being. The demand in the market is further expected to increase thanks to the mobile-based technology embraced by many real estate companies.
Reach of the Mobile Market
The Indian real estate market has been expanding at a fast rate, and so is the mobile market. There are over 300 million smart phone users in the country and the numbers are growing the fastest in the world. So real estate professionals have a huge and fast-growing market to reach out with their mobile apps.
It is also worth considering that the largest segment using tablets comprises of medium-to-high income group. And this is the target audience for the real estate sector. The fact that your prospects spend more time using their mobile devices than on the desktop, makes mobile apps even more important.
So if you already don't have a mobile app promoting your business, it is time you invested in one!
Here are more reasons why real estate brokers in chennai are increasingly investing in having their own mobile apps.
Creating an Impression
While having a website helps put your business ahead, having a mobile app takes things miles ahead. New software technology allows the development of more and more innovative mobile apps. Among other benefits, apps can help display high quality images while improving user experience (UX).
Highlighting features and amenities is crucial to the real estate industry, and mobile apps can help you achieve much more than that. They can be highly interactive and engaging, enabling the target audience to get an immersive experience when it comes to exploring properties. The best thing is that buyers will be able to check properties even when they are on the go.
The GPS Edge – Real estate professionals can direct their prospects directly to their business center or property site using GPS technology. Mobile apps support GPS and help make things easier for both buyers and sellers in the real estate sector where location is at the core of the business model.
More Control Over your Content
Mobile apps give you lots of power when it comes to controlling what your audience can see. The technology can allow buyers to take a walk through in the property and view everything they want to (without having to visit the location itself). Thus, apps can work as powerful selling tools – that actually add the factor of convenience to the overall experience.
Imagine potential customers checking out a property when they are at home, office or traveling. Only mobile apps can make that possible.
Speed Advantage
Speed is a big advantage that mobile offers over the desktop platform. Users don't need high speed data connections to be able to view content on their smartphones and tablets. Even with average data speeds they could view all the features in mobile apps.
In fact, many mobile apps don't require continuous connectivity to be able to deliver content. So the target audience could continue checking on the features of a property even when they are disconnected from the Wi-Fi or other data connection.
Mobile apps are always evolving – at a rate relatively faster than website technology. Users are already able to enjoy 3D views of their targeted properties without leaving their comfort zone. As the Indian realty market and mobile app technology sector continues to evolve and grow in leaps and bounds, both the buyers and sellers stand to only benefit from it!