Do you know about the commonly discussed topic among internet marketers, professional and newbie bloggers? No? It is the BACKLINKS. But why it has been the topic of discussion? It is for the reason that they are having an admired authority on the SEO and the blog ranking, which extensively helps in growing the rapidity of the blogging career or you can say rapidity of online marketing.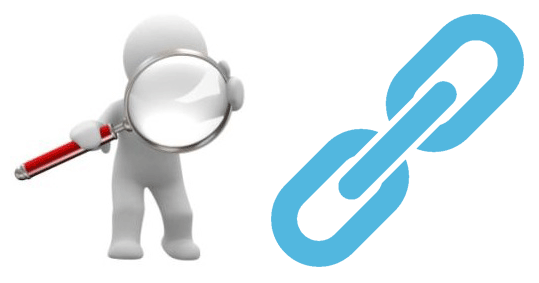 If you are a blogger, then you are definitely conscious about the Backlinks for the reason that they help in optimizing the blogs in all the search engines. In simple words, backlinks are hyperlinks which direct a person to your blog. Do you have any idea about how to analyze and check backlinks of your blog? Before moving ahead, let me tell you in short about the importance of backlinks.
Backlinks Importance
Backlinks are divided into two categories, i.e. Dofollow and Nofollow. More backlinks you have more visibility of your website or blog on search engines as well as increase in ranking. Let me tell you the reality that the major algorithms, search engines have been taking away a large quantity of inbound links which actually ranks your blog. But these days, due to high possibility of spamming ways for building backlinks, search engines are smartly checking the backlink sources. In expansively means that now you need to be careful while building backlinks, quality backlinks from reputable blogs or websites.
Therefore, if you would like your blog to be a success, then you must to analyze backlinks quality. It is really significant to keep a track of the entire backlinks of your blog. By removing all the defective backlins will improve the process of link-building. Here I am sharing the best websites which will help you how to analyze and check backlinks of your blog. Also, these websites hold some really helpful features which can help in reinventing the method of building the backlink process.
How to analyze and check backlinks of your blog
It is the SEO king in the market provided by Google Inc. It is one of the best tools to analyze backlinks to your blog simply for the cause that it gives a quick look all through the technical SEO side of the blog.
It is a free of cost tool to analyze and check backlinks of your blog given by Moz. It is a trustworthy and a multipurpose tool among all which gives information including the DA (Domain Authority), PA (Page Authority) including the backlinks.
It is a premium tool which helps in analyzing backlinks of your blog also it available for free. It gives an overview of the entire blog after entering the main domain. It does allow the users to access all the features including top backlink sources, domain graph as well as much more.
It is one of the best and most popular websites for your blog to analyze backlinks because it helps in checking the quantity as well as the quality of the backlinks. It easily fetches each and every detail regarding the backlinks.
This is all about how to analyze and check backlinks of your blog easily and successfully.