There are millions of websites available online. Thousands of blogs are being created each as well as every single day. Online is getting much more crowded day by day. It became almost impossible for a new blogger to make his website or blog profitable.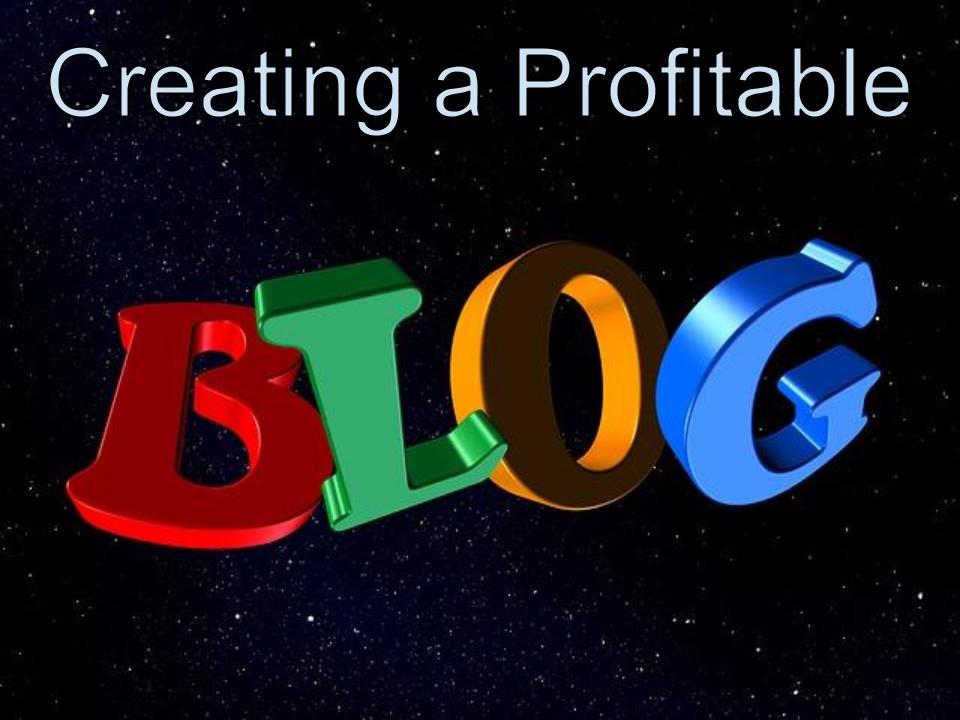 Let me tell you a truth, making money online shouldn't be hard if you are doing few things right. Most people don't make any money from their blogs because of one reason, they don't wait, they quit too early. If you are not one among them, and who are willing to work hard to build a profitable blog online, this detailed article is for you.
You can't build a great online business without knowing your audience. So focus on examining them first, then start writing posts for them, also come up with products that help your readers solve their problems. That's why each successful blog or website is making serious revenue.
Methods to Build a Profitable Blog or Website
I won't bore you anymore, without further ado, let's talk about how even a new blogger can build a blog that makes good income each and every month.
No SEO Means No Traffic
Without optimizing your blog posts or web pages for the search engines, it's almost a waste of your time and energy. You will never get any rewards from Google or other search engines without actually optimizing your posts.
At the same time, you also need to focus on taking care of your readers. In no means I am suggesting you to focus only on the search engine to get great traffic from search engines, focus on your readership too. Optimize your posts both for the humans and search engine crawlers if you want to get massive organic traffic in the long run without turning off your reader's expectations.
Here are few tips you can follow.
Write headlines for your readers, make them powerful. Also include your primary keyword in your titles.
Use lots of sub heads (mostly supplement them with relevant keywords)
Make it easy to understand, and write flawless content
Use images and use proper alt tags with your potential keywords
Build links to your posts. The more links you get from other websites, the more weight search engines will give you.
Your Email List is Your Fate
If you are not building an email list and thinking to make your blog profitable, you are going in wrong direction. Without building a list of subscribers, you can never make decent income from your blogging efforts.
Observe any top blogger in your niche, they all have thriving email lists who listens to them, buys their stuff and promotes.
An email list not only improves your revenue, but you can also build strong connections with your subscribers or customers. You can increase your brand value and trustworthiness of your products by using an email list.
So don't delay it further if you have not yet started, get an A Weber or Get Response account, create a freebie and start building your email list right away.
Improve Your Blog Design
Use a search engine friendly design for your website if you want to make it profitable. And you won't get search engine friendly themes without invest money. So invest money on either hiring a designer or get premium themes like Genesis, Thesis etc. to make your blog design look awesome.
Don't think that, design of a website doesn't matter. Online people have less attention span, if they land on your websites to read something and find it hard to read or navigate your sites, they will instantly leave. And search for the same information on different websites. So why give them a reason to leave your websites?
Improve your typography, DE clutter everything and use a good looking logo to make your overall website design awesome.
Build Different Traffic Sources
Depending on a single traffic source is NEVER a good option. It's like putting all your eggs in one basket. It won't give you lasting results.
If you are really serious about making money online and searching for ways to increase your long term income sources, focus first on diversifying your traffic sources.
Don't depend on any specific traffic source like Google+ or Facebook or twitter. You need to be everywhere and create strong presence wherever you are. This way you will be able to get the most traffic out of these all traffic sources even if one fails, you can depend on other sources.
Also it's a smart way NOT to focus on all traffic sources at once. Focus on one source at a time, once you are getting good results, and then start creating traffic from other sources.
Focus on Creating Passive Income Streams
Passive income is nothing but making money even while you sleep. There are couples of bloggers who are really good at this, namely Pat Flynn from Smart Passive Income blog who makes outstanding money from his affiliate sources.
If you have the right kind of commitment and if you put hard work, you can also make passive income from different sources.
A passive income is simply defined as, work hard now, earn later. So start working hard to get more traffic, increase your readership and improve your sales. I know you can't get it done overnight, you need to be persistent. Don't lose hopes when you don't get comments, shares, links or sales, you will eventually get them all once you start focusing on solving your target audience problems.
Final Observation on Building a Profitable Blog
Profitable blogging is not a get rich quick scheme. No one makes thousands of dollars overnight from their blogs especially when they have zero online connections. You need to build strong online presence first, stand out from the crowd, give too much value to your tribe and get noticed as an expert. You will start noticing the results then no matter how hard the things are.
Do you have any more actionable blogging tips to build a profitable blog? If yes, please share your thoughts in the comment section below. I'm here to listening you.