Data breach is like a viral disease and it can be faced by anyone at any time. When the term "data breach" comes to mind it gives only the sense of data loss from the system or storage device and data loss accidentally or deliberately. Actually, the data breach is the specific security failure incident in which important, secret or confidential data is transferred, lost, copied or theft by an unauthorized individual.
Data breach may be in any form either sensitive data lost from computer or data removed or stolen from manual data storage section. It can happen daily and in a lot of places. But what is more important is the damage of breach for the organizations, account holders or a domestic user. Usually, data breach situation encounters in computer stored data. In computers, the operating system is the chief logical operating program that controls every logical task.
The operating system has some other application software that is responsible for data maintenance and protection. Every operating system offers the unique feature of system security. There are two main operating systems that are in competition worldwide. Mac and Windows.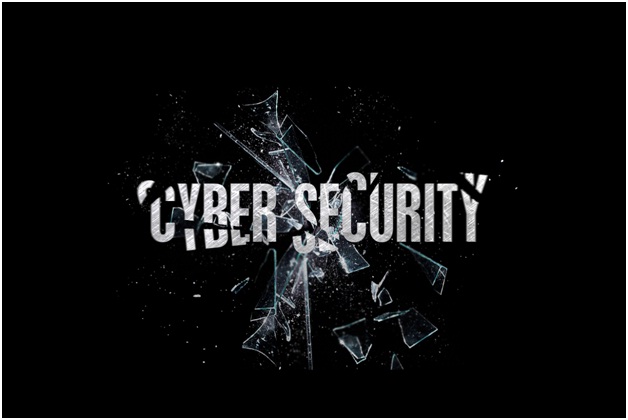 MAC VERSUS WINDOWS SYSTEMS
Windows is the first series of modern operating systems and since then it has been popular among the users and people found it very simple, easy and pacey in use. Mac systems and its operating system is nothing new, it has been on the market and effectively made an impact on its users because of its simplicity, security, and accuracy.
Also For Read- How to Recover Deleted Files from Virtual Machine
SECURITY MEASURES FOR OPERATING SYSTEMS
Now a day we mostly hear from the users that they are worried about the security issues that cause their data to theft or loss by any means. To encounter the data lost situation operating systems have different special purpose softwares that are responsible for the data and system security. Mac's baseline security mostly suffered by hackers, frauds, data theft and loss situations etc. but now many confidential and safety features to its OS.
Although it is very difficult to challenge the security of Mac still hackers provide some adventure to the analysts of Apple to tackle them. Data loss is the key concern of hackers and to overcome the issue recovery software is there to retrieve data in no time. Mac data recovery is somehow difficult because of its non-compatible nature so an effective recovery software that is specially designed for Mac data recovery is preferred to use.
Data leak and data loss are looking synonyms and are root causes of the data breach, grammatically it is true but logically and in terms of its detection and prevention there is the difference between them.
Data loss is the deletion or formation of sensitive data from the system accidentally or intentionally (by means of hacking etc.) that may or may not recoverable. In this case, it is most likely to recover data by implementing recovery data wizards. On contrary, data leakage involves risk of sensitive data loss to the bad hands by means of flowing system records of the organization. This is the biggest concern for the business, even for the individual.
For instance of individual, last year Panama papers were issued and the number of politicians and business persons were then face trouble by leakage of the sensitive data of their offshore companies. The sensitive data of these culprits were somehow leaked to the media agency and they ruined most of the business persons who were hiding their assets even this report were caused some prime ministers and presidents to step down from their position.
SECURITY BREACHES IN 2017
The year 2017 was the most shocking in terms of data breaches of various internet-based servers and websites. As the technology is improving the techniques of data theft and leakage is also advancing which is a critical concern. The volume of data is increasing exponentially day by day creating the more and more opportunities for stolen or unintentional disclosure of sensitive data. Data loss can bring significant economic losses and reputational impairment.
Following are the companies that faced the huge data breach problem that shaken and raise questions of their security:
1. EBAY
eBay faced the breaches of their customer accounts information by hackers who stole their login credentials. eBay than requested their users to change their login credentials i.e. password. Whereas PayPal information was safe since it was encrypted.
Also For Read- What Exactly is Data? And How Should you be Using it to Improve your Business?
2. YAHOO
The data breach of Yahoo was the biggest of its own kind. Approximately 3 billion users account were affected by a breach. The US government indicated hackers from Russia were involved but still the cause and methods of hacking were not known.
3. UBER
Uber is the online taxi service across many countries. Users of Uber mention their addresses, cell numbers, name, email addresses while forming the account on it. Even millions of drivers put their data on its server. Hackers accessed their data and break Uber AWS account. The company then had to pay 100,000 USD to give their data back and breach under wrap.
4. SONY PICTURES
Sony pictures data breach was more planned and advanced way to steal sensitive data. Hackers target Sony pictures employees to download email attachments that contain malware and visit malicious websites to introduce the virus into their systems to steal login credentials. By a lot of struggle, they could find a way to get login credentials of Sony employee and from this data of over 100 TB was theft and financial damage hurt them over 100 million USD.
Also For Read- Scrutinize the Methods to Unlock Password Protected PST Files
5. TARGET STORE:
In Target stores, hackers put malware on their systems in self-paid lanes. The card scanning malware was carried the identities of many customers and able to retrieve access to customers debit and credit card numbers and pin codes. This type of customer data breach was later encountered by many departmental stores importantly in Home Depot.
FINAL WORDS:
Data breaches are challenging and becoming more complex and can affect any department or organizations especially legal counsels, human resources and stakeholders. What need to be is to establish consistent methods of preserving data from loss and be flexible and intelligent to tackle the evolving methods of data breaches.