If you are new to SEO, you may be surprise that," What is Keyword Research for SEO?" Here is the Guide of SEO Keyword Research would conducting your blog in the effective way.
Keyword is words that type into Search Box. For Blog SEO, there is in the article need to use Keyword and Keyword Phrase. A Keyword can be a particular word; it can be a phrase or combination of 2+ words.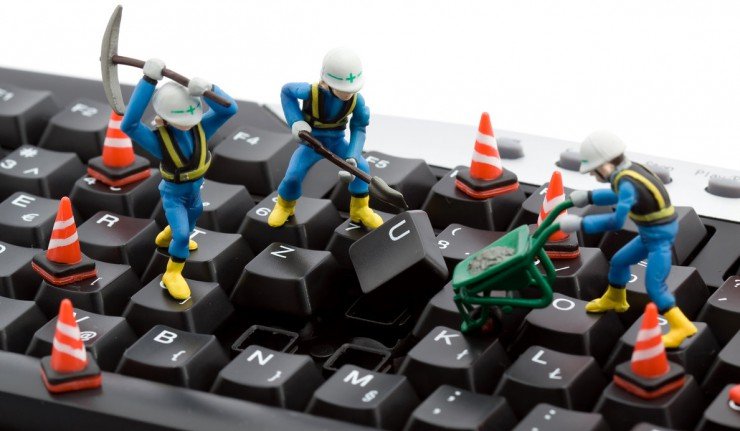 In this post, today I am going to discuss about below topics-
What is SEO Keyword Research
Importance of Keyword Research
Keyword Research technique
What is SEO Keyword Research?
Keywords are the most important focus in SEO and they are most important base for all your other SEO efforts. So it must be done suspiciously. Without Keyword SEO has No importance as well as No meaning. "Content is King" the phrase would not going to be doing well for your blog if you don't know proper Keyword placement as well as Usage.
Even you have most informative and useful article, those will not get the press it deserves if you choose irrelevant Keyword. You need to use your (Article, Article Image, Text Document, Video, Blog page or Web page) Keyword properly and wisely for the sake of getting organic traffic as well as rank high rank in the SERPs.
Selecting the Correct Keyword is an essential method in the On-Page SEO process. Selecting the Wrong Keyword can't get any Good result, regardless of what you give effort in terms of On-Page Optimization as well as Off- Page optimization. You may never acquire your investment which you expand in SEO. So Selecting the Correct keyword is the Most important part of SEO and that's lead Blog with Great Starting.
You Can Also Read-
Importance of SEO Keyword Research
SEO keywords are the Keywords or phrase used in your blog article which make it possible that people get your blog via Search engines. You need to how people find your blog or information or tips that you offer, otherwise they will land on another blog. Conducting Keyword Research for SEO is significant as increasingly. Keyword Research for SEO will help your blog rank high in the SERPs than your competitors.
Keyword Research is one of the most important and high return factors on the SEO. This is   why developing a list of Keywords make your effort fruitful to make a successful search engine campaign. Lacking Keyword Does not make any sense to your SEO success, its well importance the time to make certain your SEO Keywords are highly relevant to your visitor or users. Here I will confirm you that How to Do SEO Keyword Research and how to put them in your blog article.
Best 5 Technique of SEO Keyword Research
Keyword Research is one of the Significant and difficult Research to your article marketing career. High-quality SEO campaign needs start with Proper Keyword Identification as well as Categorization.
Here are those techniques that help you conduct to Keyword Research.
1. Do SEO Keyword Research With a Brainstorm List
Create a long list of keywords that are relevant to you blog which are indicating your article and services as a result the searcher may be found and interested in what you offer. Now make your primary Keyword list using your sense, competitor's insight, Keyword Research tools, internal search data and analytics data. Just think about your reader or visitor what would they searched for your Blog, services and information in the search queries?
2. Use Tools For SEO Keyword Research
Use the Keyword Research tool to analyze the Keyword List as well as to understand the search volumes of all your keywords. You can enter each of your keywords from your keyword list. If you enter keyword with broad match after that it will show you broad result as well as suggested keyword those are related to your entered Keyword.
Keyword search volumes are main point to get top Keyword. For Example, if first keyword has 15,000 monthly search volumes and second keyword has 10,000 monthly search volumes then you should select first keyword but don't get imagine you will get 15,000 traffics for the first keyword. I want to suggest a formula for doing Well Keyword Research-
LC (Low Competition) + HSV (High Search Volume) = Get Rocking Keywords
Those will help you get top position in the Search Results, Categorized your target keyword so as to medium to low Competition, Target keyword phrase instead of single word. Now choose top five to ten keywords from the list those are highly relevant to your blog.
3. Use Keywords perfectly explain the Article
After selecting significant and highly relevant keywords, now you should use them correctly in your article. If your Keywords or Keyword Phrase that does not explain the topic on your article, mind it those keyword won't be anything good to your SEO campaign. So, sensibly use your keywords that exactly explain your article.
You Can Also Read-
4. How Many Keywords you should target?
You should not selecting long tail keywords for targeting SEO, you should not select one keyword that high search volume for the reason that one keyword are not enough to get your blog in top position in search result page. You also should not target tons of keywords like 15, 20, 25, etc. to a single page because tons of keyword does not explain a page specifically. So how many keywords essentially you should target? Well, check out these tips & tricks for Keyword Targeting.
Home Page– Your home Page is the most authoritative page on your blog so you can take full advantage for optimization. You can target 4 to 8 Keywords.
Article page- If you write good as well as high quality article, you can use 4 keywords for this article page. You can use these keywords as long tail keyword in the article. You can use 4 to 5 keywords per content page that those are explain article very specifically.
Category Page- Category page include general information so you should target most article page that most general Keywords. You can target 2 to 4 Keywords per page.
Privacy policy and Contact Us- These page not require any keyword for the reason that these page do not provides information to people.
5. Keyword Targeting On Article
Once you have completed your keywords identify now you can being entering these significant as well as relevant keywords to specific page. There are 7 palaces that you can use your keywords on your blog pages. These places are Page Title, Page URL, Heading Tag, Body Content, Internal as well as external links, Article image tag and description. Meta Keyword tag is also one more place where you can put your keywords but Google Does not count tag in ranking for the reason that it's too easy to manipulate as well as. Using this tag also helps your competitor to what accurately keywords you targeting. Correct using these tags with your targeting keywords that help Google to make out your landing page.
SEO Keyword research is the primary procedure than other procedure. Keyword phrases and keywords that help people to find your blog, therefore you should to spend more time to Keyword research to find out which keywords are valuable for your blog.