Make Instagram Work for your Business– If you are looking to run your business and you are looking for a way to market your products or services, then your best option would be to market your business on social media. Social media marketing has become very common now, and many people are now using social media to promote their business including many big brands. If you are looking to market your business with the help of picture sharing website Instagram, then it is an excellent choice. Instagram started as a small image sharing platform but today it is one of the biggest social media marketing hubs, and it has over 600 million users using it.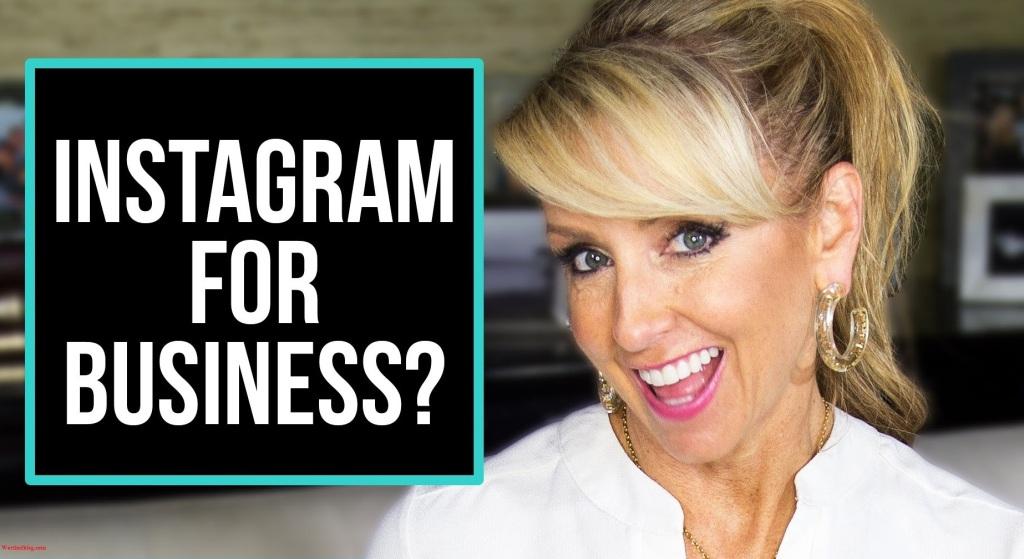 One of the main reasons for Instagram's success is their inclination to introduce new features. Many of the new Instagram features have been a great influence on the website and they are attracting a lot of audiences. Instagram is now seen as a full-fledged marketing website and people are targeting their potential customers through the use of Instagram.
If you want to use Instagram for your business then all you need to do is follow some simple tips that will help you to market your business on Instagram. Here below are few tips you can follow to make your business Instagram account work.
How to Make Instagram Work for your Business
Use Creativity to Define your Business
If you are going to promote your business on social media and especially on Instagram, then you need to add creativity to it. Be as much creative as you can show the pictures of your product in creative ways or you can use Instagram filters and features like the boomerang as well. Share behind the scenes of your product making or share how you are providing services through pictures and videos. Make your style and be creative when you do all these posts sharing that defines your business.
Use Hashtags to Expand your Reach
Hashtags are pretty much effective on Instagram and if used correctly and in a proper manner. Hashtags can bring you a lot of audiences. Most of the people don't use this feature very well, and while making a post, they start adding too many hashtags. You do not need to add too many hashtags in order to make sure that your post will reach more audience. Use hashtags precisely and use unique hashtags. Also, you can research using different hashtags tool that which hashtag is trending on the day and you can add it to your post.
Collaborate with Others
Instagram is a great platform to work with others accounts. If your Instagram account is new and you need to gain more success for your business, you will need the help of others account as well. You can mention them in your posts and ask them to mention you in their posts. Also, you can do share to share with them, and both can then make posts for each other. There could be many ways in which you can collaborate with different accounts on Instagram. So, for the better good of your business start collaborating with other business Instagram accounts.
Run Instagram Contests
One of the most creative and efficient ways for running a successful Instagram marketing campaign is holding Instagram contests. Instagram contests are very popular these days, and by running these contests many accounts are gaining a huge number of followers. If you are giving a free thing out to people, then who is not going to like it? Though you might think that it would be a waste of money to give things for free, I won't be, because this will help you build your Instagram business account and you will get more customers. To run an Instagram contest, you can ask the audience to participate in it by only commenting on the post, or by sharing the post. Later, you can pick the winner either by the most number of likes or by your own jury's decision.
Use Vibbi to Promote your Profile
If you are just starting your Instagram business account and you are facing the problem of not having enough followers, then you can use Vibbi to buy followers online. We all know that gaining followers on a new Instagram account is tough and you have to do many things to gain more followers like promoting your account through emails, sharing it on other social media websites or using it in your advertisement. But there is an easy way too; you can get followers for your Instagram by utilizing Vibbi's services. Vibbi is specially designed for Instagram, and it lets you buy Instagram likes and followers.
Follow people on Instagram
Well, many people do not like this idea, but if you want to run a successful marketing campaign on Instagram, then you will need to follow other people as well. When your Instagram account is new, you will have to do everything in order to gain a maximum following, and you can gain it by following other people as well. If you follow some random people or other small business then it would not hurt you in any way, in fact, you will notice that most of the people you follow will follow you back so try following more people if you want to run your business on Instagram.
Promote your Instagram Account through other Social Media Accounts
One great way of running a successful Instagram marketing campaign is to get an audience from other social media websites as well, and in order to do that, you need to promote your Instagram account on your other social media sites. You can copy the link of your account, and you can paste it on other sites, and you can ask people to follow you. Add creativity when you are asking people to like your posts so you will be able to persuade them successfully. Also, you can connect your Facebook and Instagram together by this way whatever post you share on Instagram it will be displayed directly on Facebook as well, and your audience on Facebook will also be able to check out your business on Instagram.