How to open and view corrupted OST file is a common questions for all Outlook users. Its actually a condition when a user lost his access over OST file because it gets corrupted. At this stage a normal user lost all his trust over Outlook and search another client in order to do his work. But switching from Outlook to another client is not the solution, Then what?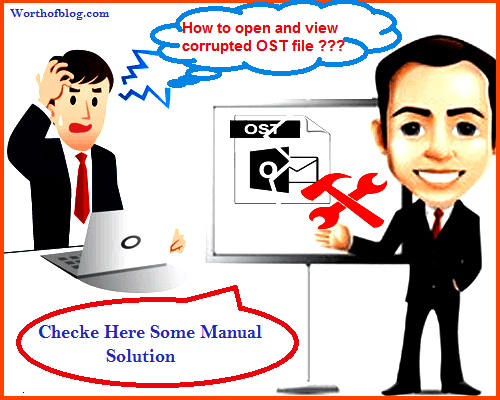 When user are left with corrupted OST file which contain lots of important mails and other data then the only option a user left with is to repair and recover his data using any technique. These techniques could be tough or lengthy also. But instead of using tough or lengthy processes there is an open option that he may use any third party tool and recover his corrupted OST file.
How to Open and View Corrupted OST file
In order to Open and View OST file using free tool, User can use SysTools Outlook OST viewer freeware. Which provides users various features and enables user to Open and View corrupted OST file without setting up the Exchange Server also. The following method will guide user the step by step procedure to open and view OST file.
1. launch the software and go to Add File to start the process.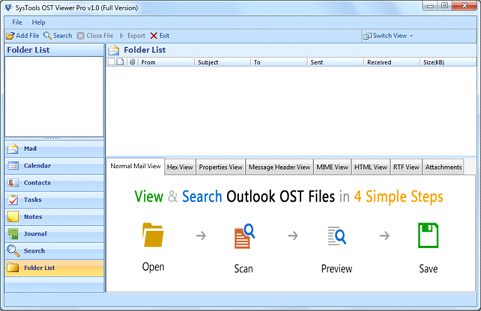 2. Using Browser button select the OST file. Then select the mode of scaning. Then click Add File



3. After adding file, user will get a message that would the user like to index the items found in the scan process.

4. In this step user can select the type of view in which he wants to open OST file.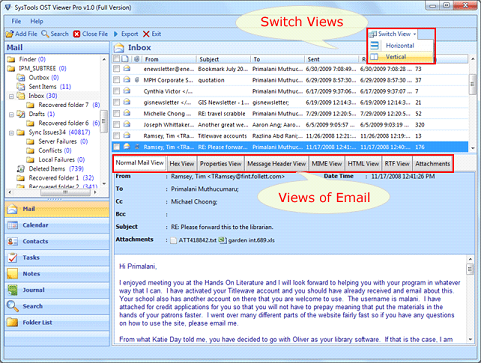 5. User can select the prefferd items which he wants to view like Calender View, contact view, task view, journal view.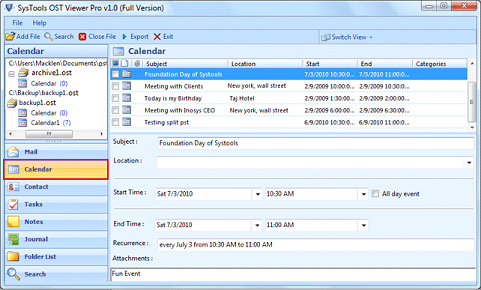 6. After viewing the ost file in the desired view, click Search button to find the specific email within single OST or from multiple OST.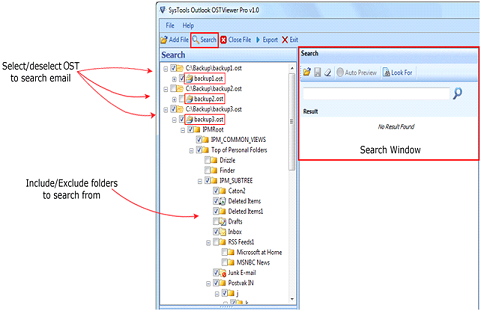 Some Features and Benefits:
1. User friendly
It help user to easily open and view corrupted OST file including emails, contact, calenders, notes etc.
2. Time Saving
As I have discussed in the beginning instead of using tough and lengthy processes, user must use this tool to save his time. It quickly Open the corrupted OST file and repair all the damage and enable user to view the corrupted OST file.
3. User Interface
It interface is so simple and effective that one can easily work on it without knowing it properly.
4. Data Security
It is one of the best tool to repair and recover corrupted OST file without any alteration and data loss. Its so secure that it recovers even a single bit of user's data.
Conclusion:
Outlook OST viewer is an appropriate free tool that helps user to repair and recover corrupted OST file. It interface makes is so simple that user can easily retrieve OST file data. It is best tool in terms of Security, and it saves time & user effort in recovering corrupted OST file.