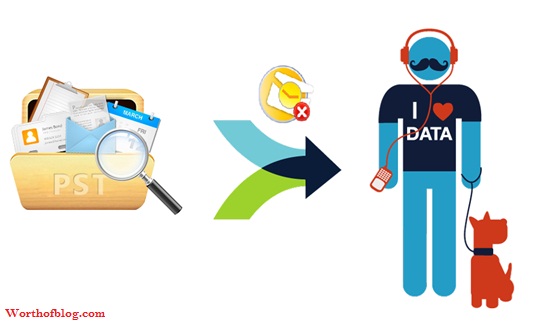 Open and view PST File without Outlook
–
You might have read many blogs stating on how to view or import PST File in Outlook. What if a situation arises when you do not have Outlook Email Client installed on your PC. Since you know PST is a file extension supported in MS Outlook only and it can easily open as well as import the PST File.
Consider a scenario where a user have been using Outlook for a very long time and have backed up the huge amount of data as PST file and suddenly Outlook crashed.
All the data backed up by user become worthless unless user have MS Outlook to access all the data. Outlook is similar to a Graphical User Interface (GUI) for a user, where user can access all mails stored in PST file through Outlook.
How to view the content of PST without importing in Outlook ?
In order to view the content of PST file without Outlook, you can use the PST Viewer Software which provides you the feature that enables you to view the PST File without Outlook email client.
The following method will guide you in step by step that will enable you to view and open PST File even though the Outlook is not installed:
Open the Outlook PST Viewer and an initial Window will appear where user is facilitated to view all the contents (emails, contacts, calendars, notes, journals & tasks) of MS Outlook PST File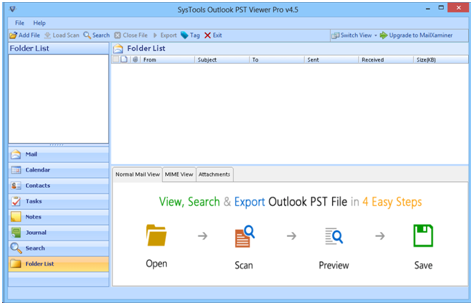 Select Add File from the menu ribbon which allow you to add the PST file which you want to view.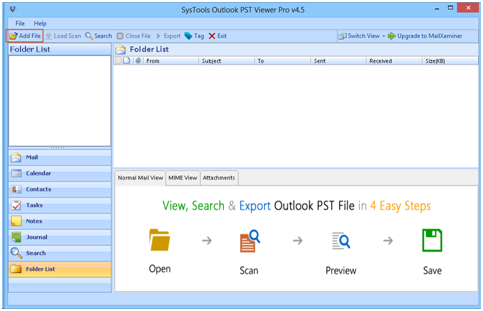 Choose the browse button (…) to find the location of Outlook PST file in your system.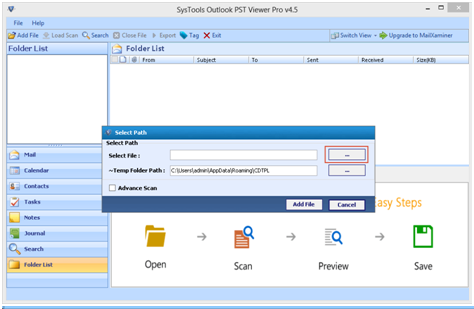 Once you have added file into viewer, PST Viewer Window opens up all the mails inside the PST File in Normal Mail View Mode.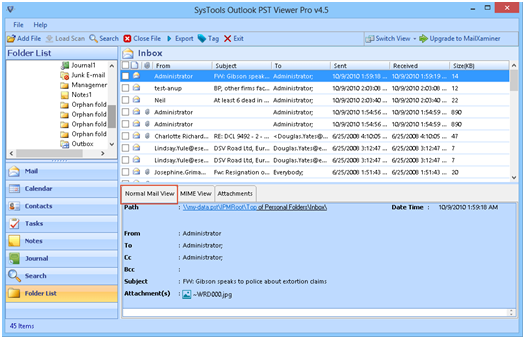 All the mails along with the email properties like Received Date and Time are available in MIME View and Attachments can be successfully viewed by user in Attachments view.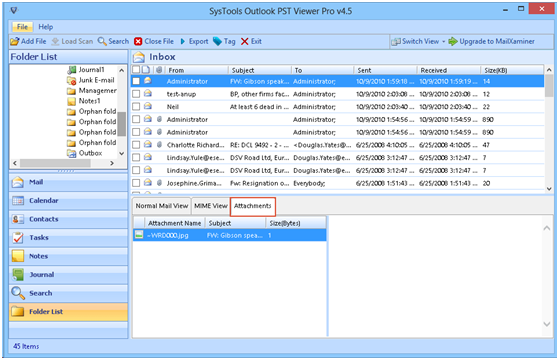 What are the Feature and Benefits ?

– User Friendly
It helps user to easily view and open PST file without Outlook, including emails, contacts, calendars, notes, tasks & journal
-Security of Data
Helps in retrieving data without any errors and securely opens the message without   any damage.

– User Interface Similar to Outlook
Since the interface is similar to MS Outlook. It becomes easy for the user to operate

– Time Saving
It quickly opens your data even when Outlook is not installed in your system.
Summary:
Outlook PST Viewer is an appropriate and relevant tool that helps user to acquire data   without even installing MS Outlook. It provides user with an interface similar to Outlook that makes it user-friendly and easy to use. In conclusion, Outlook PST Viewer is the finest software that can securely return your data with accuracy.