I have seen many people who search on google that How to Play SWF files on android?, How to play SWF games on android?, Best SWF player for android, How to play SWF file in android webview? etc…so firstly I will told about "what is SWF file?" and then told "How to Play SWF files on android?" that people who search on google like these keywords or topics.
SWF means is "Small Web Format" which is an Adobe Flash File format used for multimedia, vector graphics like attractive and interactive animations and games. It is derived from Shockwave Flash. SWF files can only be played in a flash friendly web browser. An SWF file has a .swf extension. Flash games are most popular as they can be directly played in the web browser. But android does not allow to play SWF files direct on android phones. That's why in this article today I am going to share with you a short tips and tricks to play SWF files on Android.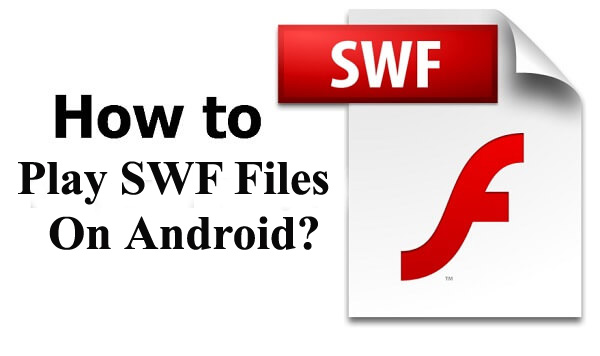 Tips To Play SWF Files On Android
Downloads Required to Play SWF Files on Android
SWF Player – Flash File Viewer: Download
Adobe AIR: Download from Google Play
SWF files
Note– Adobe Flash Player is no longer supported by Mozilla Firefox for android. So if you are using the adobe flash player for playing the SWF files then it will not work.
How To Play SWF And Flash Files On Android
Download and Install the two apps given above on your android phone.
Now open the SWF player app and tap 'Local Files'.
Search the SWF file that you want to play on Android. It will have an SWF icon on it.
Tap the file to play it.
While the file is playing tap the back button on your android to open the on screen controls of the player app.
This app also has keyboard or D-Pad option so that you can also play flash games in this app.
So I think you have successfully learnt that how play SWF and flash files on android or android phone.