Do you have ever think about how to recover lost files in Windows 10? However issues of how to recover files in windows 10 occurs every time, sometimes it quiet hurts when we can't able to find comprehensive methods to retrieve lost files. What you do if all your crucial files are deleted accidentally from Windows 10?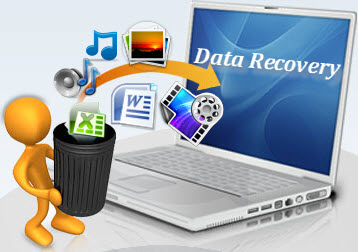 Windows 10 is the new operating system of Windows after Windows 8.1, launched by Microsoft on 29th July 2015. Microsoft introduce Windows 10 with very interesting features like Windowed Window Store App, Continuum, Cortana, Snap Assist, Edge Browser and many more.
It provide free upgrade for users having Windows 7 and Windows 8.1. Windows 10 offers many backup tools for users. Microsoft also added some old backup tools that were introduced in Windows 7 and Windows 8.1 like File History, Backup and Restore, One Drive, Reset this PC, System Image Backup, Advanced Startup Option, Recovery Drive Creator etc.
In today's article, we suggest you free, effective and secure procedures that helps you to recover deleted files from Windows 10 without any difficulty.
Some Techniques of How to Recover Lost Files in Windows 10
Here we'll talk over three main methods that help you to recover lost files in Windows 10.
No.1 Preserve lost Files from Recycle Bin
If the files are temporary lost or deleted from windows 10 system, you can easily restore them by going in recycle bin. Open the recycle bin, select the files you want to recover and right click on them, and then click on "Restore" option.
No. 2 Create a File with Original lost File Name
If you are not able to find desired files in recycle bin, then you can go for this method. Makeexactly the same file using the same name of lost file.Click on "Properties", select "Previous Version" and choose the right file version to restore. It is necessary to remember all the names of the files that have been lost. This will not allow you to restore media files like audio or videos. But if you want to restore the file in document format then you can easily restore them.
No. 3 Windows 10 Data Recovery Software Demo Version free of charge
And if the above two criteria are failed in recovering the lost/deleted from Windows 10 data then you require specialized data recovery software that helps you to recover your data.
Here we'll suggest you to try BitRecover Data Recovery Software Wizard.
It's very much secure and technically advanced tool.It supports you to recover the data that has been permanently deleted from hard drives. BitRecover Data Recovery Software Wizard help you to restore the data from internal drives as well as from external drives without any data loss. It also shows hidden partition that helps you to find the necessary data as compared to other recovery software.
Steps to Restore lost files in Windows 10 with the help of BitRecover Data Recovery Software Wizard
1.  Open BitRecover Data Recovery Software Wizard. A wide range of recovery modes are available namely "Deleted Data Recovery", Formatted Data Recovery", "Partition data Recovery", "Raw Data Recovery", and "Create Disk Image". You have to select one recovery mode according to your requirement.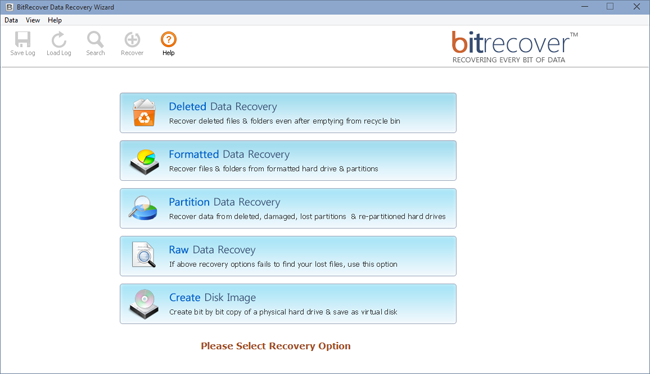 2. For example, you have selected deleted data recovery mode, another window opens showing internal partitions of drive. Select the required partition from which you want to recover your data.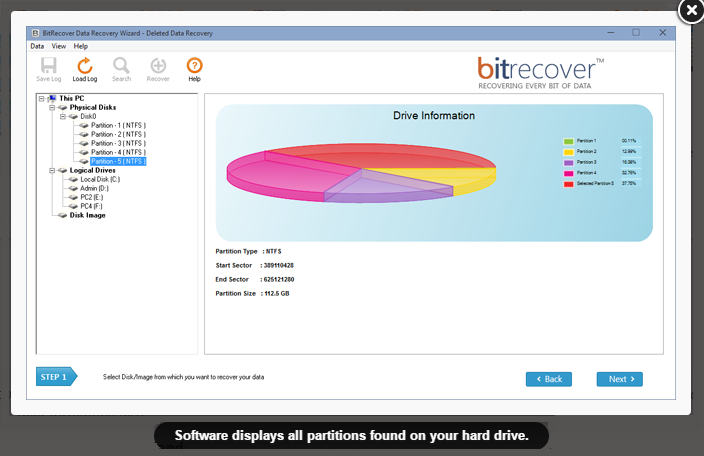 3. After selecting the required partition, the software analyze deleted files and folders.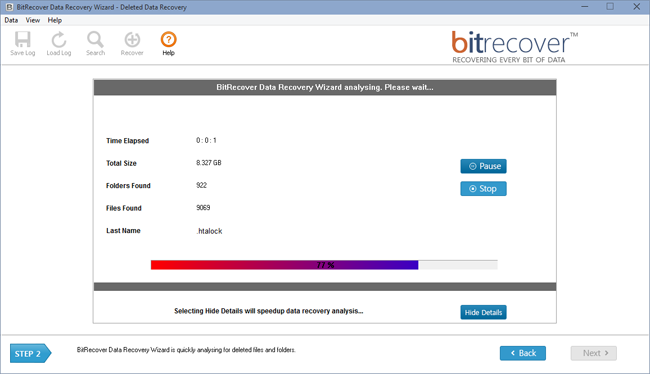 4. Later, when the software has been done with analysis, select and click on save button to recover collected data.