IES 2017- A Gateway to the most prestigious designation in Indian government.
From Ancient Monarchs to the present democracy, the bureaucracy has always been the backbone of public administration in India. Though, the selection of bureaucrat has now been entirely merit based via several layered exams. One such stiff examination conducted by UPSC (Union Public Service Commission) for Engineering graduate is the IES exam. Competing for limited posts, a great number of candidates appears in this Exam. This exam is conducted in three states and consists of five tests. This is also referred as Engineering Services Examination.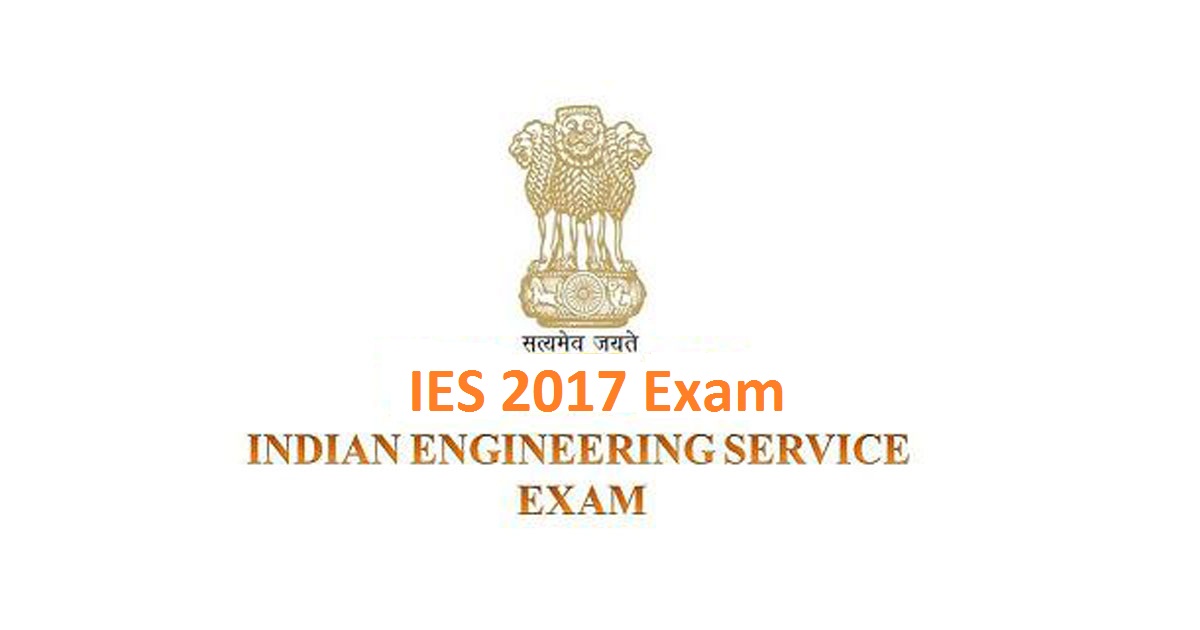 Eligibility Norms
It requires the candidate to be an Indian citizen, a Nepalese citizen, a Bhutanese citizen. An Indian origin person migrated with the intention of permanently settling in India from countries such as Pakistan, Sri Lanka, Myanmar, Uganda, Zambia, Kenya, Tanzania, Zaire, Malawi, Vietnam and Ethiopia will also be considered.
Educational Qualifications
The applicant must hold at least bachelor degree in Engineering (B.E./ B.Tech) from a recognized university. The applicants holding M.Sc. degree with Electronics, Wireless Communications, Radio Physics or Radio Engineering as special subjects will also be considered but for only specific posts.
Age Limits
The age of the candidate must be between 21-30 years calculated on 1st January. Though there are various age relaxations for OBC candidates (Non-creamy layer only), disabled defence services personnel, Scheduled caste or scheduled tribe, Native of Jammu & Kashmir and ex-servicemen.
IES 2017 Application Form
Candidates who are fulfilling all of the above eligibility criteria can apply for IES 2017 exams. The application form will be available from 28th of September. The application form for this examination will be available on the website of UPSC. This form will have two parts. Applicants have to fill and submit both Part-1 and Part-2. Afterwards, they will be redirected to the payment page, where they have to pay the application for finalizing the application form.
Selection procedure of IES 2017
There are 3 stages in the selection procedure. Those who clear all the 3 stages with merit will only be offered the job. These stages are as follows:
Preliminary Exam
This is the beginning of IES exams and candidate has to qualify it for the next stage. In IES 2017, prelims exams will be having 2 sections. They are General Ability and Engineering subjects. It is has got objective questions.
Mains Exam
The candidate qualified from prelims examination can appear in this exam. It has subjective questions.
Personality test aka Interview
This is the final stage of IES exam. Those candidates who qualified in prelims and mains can appear in this test. It carries 200 marks that will be added to the candidate's scores in prelims and mains for creating the final merit. Before this personality test, candidates are verified thoroughly by strict documentation.
IES 2017 Results
As the exam is classified into 3 states, hence every stage will have separate result declarations. The results will be declared on the official website of UPSC and candidates are required keep themselves with the status of the result. Only those candidates will be allowed to appear in the mains examination, who qualify the prelims. Likewise, for personal interview, a list will be prepared for those candidates who cleared the mains examination.
Some Latest Happening
In February or March 2017, the result for prelims of IES 2017 is expected to be declared. Candidates are required to stay updated with UPSC official website for results. On 8th of January UPSC ESE prelims exam was conducted across the nation at various centres. Candidates can match their answers, as the official answer key has been released. Those who qualify prelims exams will head for mains exam, on 14th of May 2017.