Your laptop is not working properly or working under performance if such then don't worry you will definitely get the best solution here. In this post you will learn how to boost up and speedUp laptop or PC within minutes.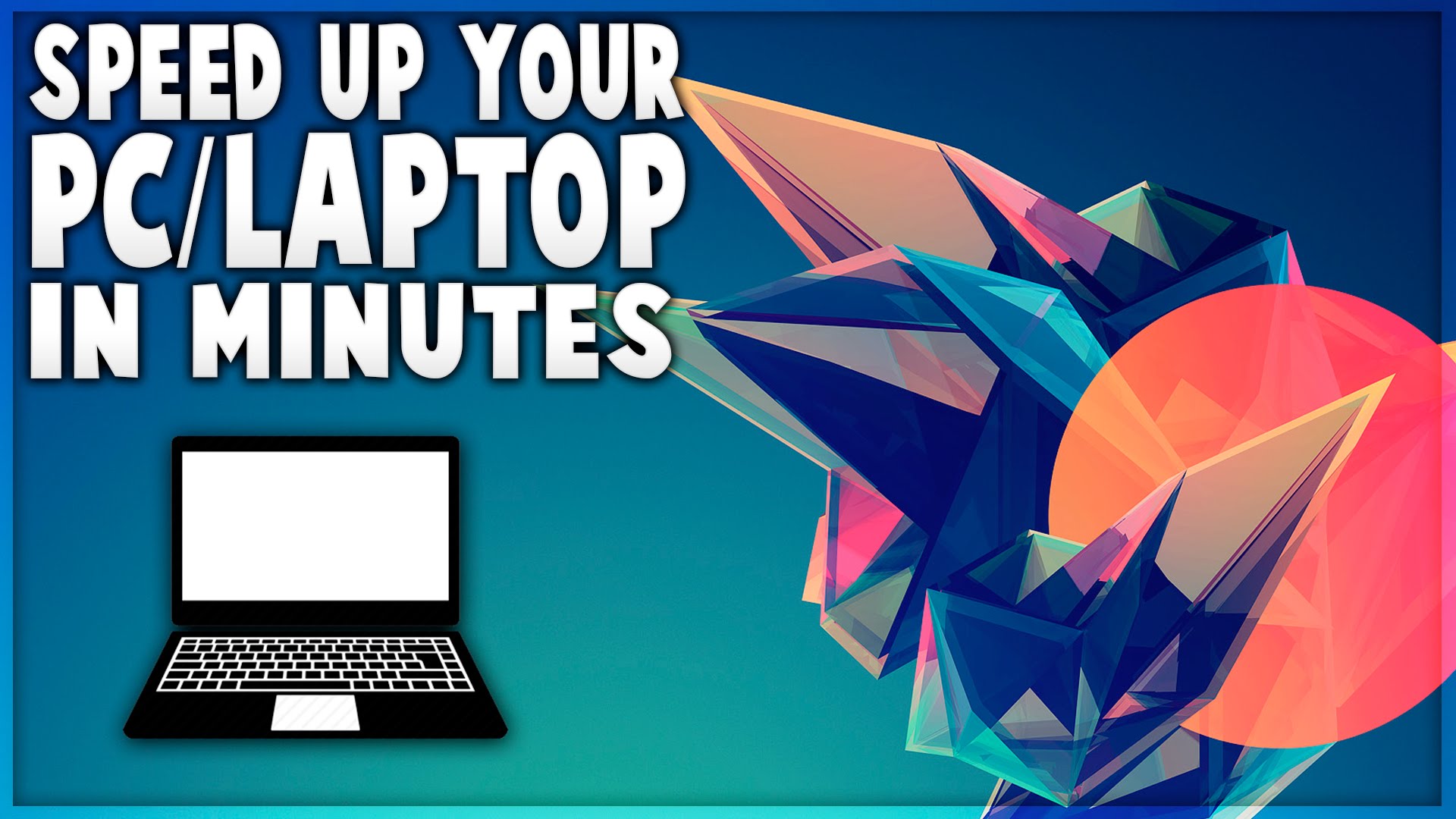 We have shown each and every possible internal cause which will slow down your PC. Here are these various factor which result in lagging speed with their best possible solution:
Learn How to SpeedUp Laptop or PC Within Minutes
1) VIRUS SPYWARE:
These can cause many problems some of the common problems are:
Slowing down the system

Sometime corrupting or deleting data

Low performing of the software

System crashes
These can cause rectified damages to your system and online safety.
Steps which provide protection from these:
Keep important data on anti-virus device.

Update your window defender manager.

Set up an automatic scan so that it runs at least once a week.

Use Anti-virus for more security.
Also For Read-How to Speed up Android Smartphone Within 5 Minutes
2. MOVE RARELY USED DATA TO EXTERNAL STORAGE DEVICE:
Fewer items on your drive will make it easy for the system to quickly locate the file which you need regularly.

You can move movies, mp3 and other large file.

This will surely improve your laptop or computer speed and responding time.
3. UNINSTALL UNUSED SOFTWARE PROGRAMS:
Uninstall programs which you use rarely.

These have occupied the valuable disk space and consume the resources, especially if these are on auto start.

Uninstalling them is the best option and installs them whenever you need.
Steps to uninstall programs:
Go to control panel

Find the "Program and Feature"

Then uninstall the programs which you use rarely.
4. FEWER AUTO STARTUPS:
Automatically startup programs sucks up the processing power and slow down your system.

Make sure the auto startup programs are those which seems useful to you.

Removing them from the startup will improve the performance
Step to remove unused startup:
Go to run

Type msconfig

Now select the start TAB (this will display a list of programs which are on auto start)

Uncheck the program which you don't want to run on startup.
SHORTCUT KEY: Press Control+Alt+Del —-this will take you to the task manager and select startup then disables the programs.
Also For Read- List of Best Cheap Tablets in 2017
5. CLEAN UP DISK SPACE:
Use the disk cleanup tools this enable you to delete unwanted files.

Help In cleaning the disk and thus improving the performance.
6. DEFRAG HARD DISK DRIVE:
Data on your hard drive gets fragmented the more often you install new programs, delete data, and move data to new folders and locations.

This causes data to be broken up (fragmented) and stored in different locations. And when all this take place your computer slow down.
Steps to defrag the disk:
Go to the drive which you want to defrag.

Left-click on the drive then go to properties (last option).

Go to tools option

And now click on the "OPTIMIZE "in the optimize and defragment drive.

A new dialog box appears and in the select and drive and click on the "Analyze" and then "Optimize"
7. Install extra RAM:
Amount of RAM have direct impact on your computer processing speed.

The larger the RAM, the quicker it is able to process.

Thus make sure you are using the right amount of RAM
How to check the size of the RAM on your computer:
Go to "My Computer"

Left click on this and go to properties

And check the available RAM.
Common problems:
Long startup time

Longer shut down or restart time

Programs not responding

Longer image loading time

Slow internet.
Some quick solutions are:
Uninstall unused software programs

Stop unusual startup programs.

Frequent scan for viruses, malware or spyware

If possible move rarely used data to any external storage.

Programs which are not in use TURN OFF them.

Defrag your disk frequently.

Install additional RAM if you are using many programs at the same time.
Hope you have followed the every single step to make your system run well. If you have got some other issues regarding this then make us know to that we will soon sort out your issue.
So these are some steps to speedUp your laptop or PC to work faster than usual if you have any idea or suggestion than share your valuable views with our audience in comment box.