SENDPULSE REVIEW- Okay! If you are someone, who is looking for software that is used to send emails, SMS, web push and SMTP email to a great quantity, then this post about SendPulse is just for you. SendPulse is a very fast and affordable tool for sending emails and SMS. Today we are here going to talk about advantages, disadvantages and much more other such parameters that will prove why or why not you need to choose SendPulse rather than choosing other bulk email sending software.

In today's world competition in the market for any product is tough. Every product has some alternative product. But good point for the user is that user can choose any of them whichever suits him or her best. Before starting everything in detail, I would like to introduce SendPulse, let's have a quick review about the company. So here we go:
SendPulse manages over 320,000 users who have chosen SendPulse as their email sending software over other such software.
Founder of Sendpulse decided to design it because he wanted to provide low-cost and high-quality email sending service for small, medium and large businesses.
With over more than 250,000 active users including businessman and bloggers, the overall monthly revenue of SendPulse is around $70K.
So this was all about SendPulse. Now let's see some of the pros and cons of SendPulse that you should know before you buy its service. But before we start everything in detail, keep in mind one thing that nothing is perfect and same is also applicable with SendPulse.
How is SendPulse Customer Support Service?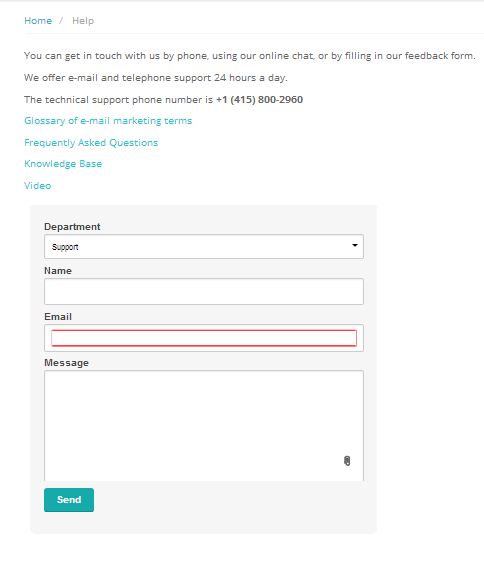 Without technical assistance, it is not easy for people like us from non-technical background to operate such services as managing technical stuff are a bit tricky. SendPulse provides you 24 hours technical support on the phone. It also provides testing of services for any reason. So basically SendPulse has an excellent customer support managing team which looks after your any technical or non-technical related quarries.
How is Sendpulse Speed and Durability?
You don't need to worry about any technical related issues as SendPulse take cares of things related to the technical side of your mailings so that you can concentrate on communicating with your customers rather than wasting your time in solving technical issues. SendPulse services are known for its high and reliable speed as it offers the highest delivery rates worldwide. Users can also send different types of emails through a single platform.
Whether SendPulse Is Mobile Friendly or Not?
One major advantage of using SendPulse is that SendPulse templates are responsive and looks equally good on smartphones or any other full-screen tablets. Not only this SendPulse also offers a mobile-friendly application where users can easily manage emails and can also view reports. So, overall SendPulse is a mobile-friendly tool that can be used where ever you want.
How Is Its Automation?
The good thing about SendPulse is that users can send emails, SMS, and web push notifications through one single platform. Managing stuff is easier as SendPulse provides user-friendly dashboard where one can create hybrid series of communications targeted to their customers which will increase their CTR conversions. SendPulse also offers some additional features such as scheduler and subscription form that ease working with their clients and thus increasing the overall effectiveness of email marketing.
Whether Sendpulse Comes With Analytic Support?
Analytic is one of the most important tools of SendPulse as it provides a user-friendly platform where users can easily access to detailed reports such as the number of emails open and links clicked. Not only this user can quickly know which links their customers use for conversion and where their customers are situated.
More Additional Features of SendPulse
SendPulse resends to unopened emails automatically. It means users don't need to worry about emails as if in case customers forget to open it, SendPulse resend the same email so that customer can read it later on. This feature increases the original open rate by 80%. So these are some additional features which are provided by SendPulse making SendPulse unique and user-friendly.  SendPulse is looking forward and going to add some easy to use features, which include automatic email personalization, optimization of message timing and delivery preference and also conversion improvement and content optimization.
So these are some of the useful parameters by which you can decide whether SendPulse is best for you or not. At the end choice is yours.