Couple years back, I was wondering, will I ever be able to make money online? Well, the answer seemed as "No" for many years. Then I came across a URL shortening platform, although I wouldn't name it because it seemed I lost more money, then I made on that platform. (How so?)

Well, Shorte.st didn't exist back then, and the platform I was using was paying me pittance compared to what Shorte.st now pays me!
Well sorry for starting this article so absurdly, let me get things in sync.  Well I'm writing this post in the form of review, a review about Shorte.st the URL shortener platform! Then you will know how you can make money online without website.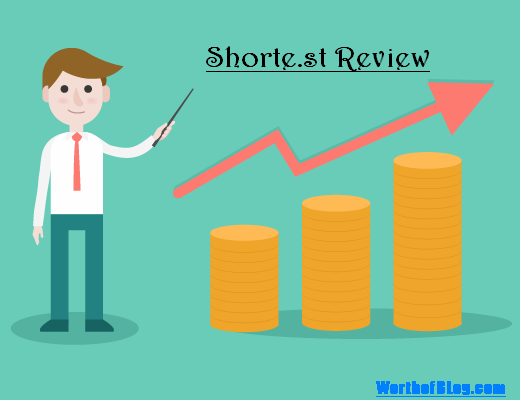 The reason of me writing this? I'll be honest, making money, and also because I'm overwhelmed by it! (Making money….how?)
Oh and also because Shorte.st let's made me enabled to earn money without a website! So yeah I think that's every bit worth sharing.
Yeah I'll explain that part, but let me start with introducing you to my new best friend, Shorte.st!
Shorte.st pays me for Shortening links! Yeah, hey Go along and Signup over there. (It's free).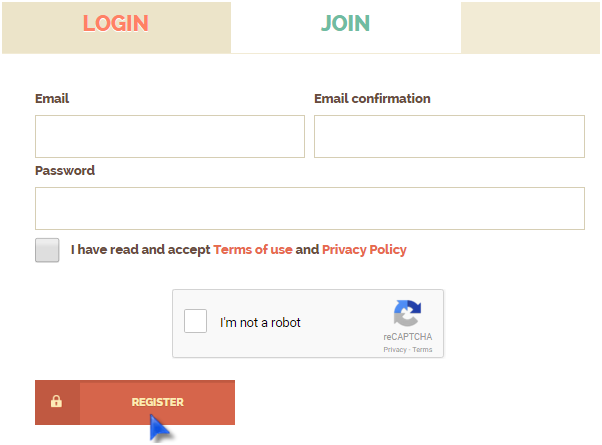 How can I make Money With Shorte.st?
Once you're in, you'll see a URL Shortener bar at the top, right? Yeah that's your money making machine!
All you have to do is, enter any URL you want shortened in the bar, and it'll produce a shortened version of the URL, all you have to do is spread it out on the Internet on any possible platform out there and get it clicked, you get your money every time it gets clicked.

Wait, this is just one of the ways with shorte.st implement to help you make money, it has a lot more options to make things easier for you to increase your monetization revenue.
Website Script:- 
You know what?  Shorte.st Has this advanced website script, which starts making money for you for every visitor who land on your site.
And that too with advanced customization and options so that your website does not turn into a spam kind of thing. This is what makes shorte.st unique. It makes money for you without making the site looks like a spam site and this is something not a lot of URL shorteners have.

Statistics Page:-
Your monetization tactics can be improved and revenue doubled if you know what's working and what's not, right?
That's what the statistics page from Shorte.st does for you. It shows you a graphical + text based breakdown of which strategies (Website scripts/ Affiliate or Short URL's) are making the most money for you.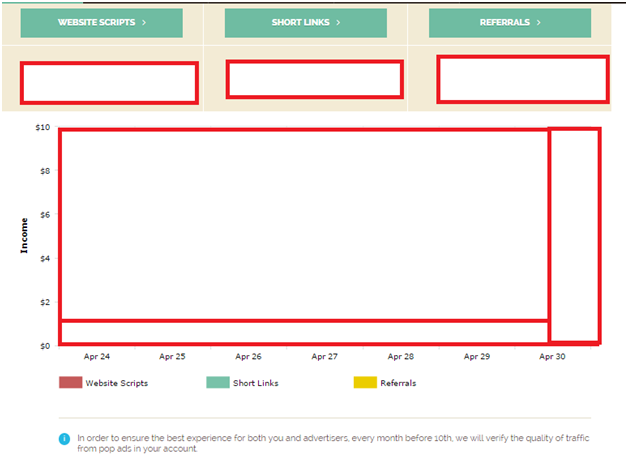 And well, then you can focus on that one thing and make it big for yourselves!
Payment Methods:-
Shorte.st won't ever hold your money, not for any grounds and that becomes clear from the diverse range of payment options.
You can choose from Paypal/ Payoneer or WebMoney to cash out your dollars!
20% Free Forever:- Their super generous affiliate program pays you 20% of every guy you referrer's income, forever!
Well in plain English, If you refer me to this URL shortner, and I make $100 in the month, I'll get 100% of what I make, that's $100, and you will receive $20 (20%) of whatever I make from it for the refer!
So it's like, you don't even have to work! Your referrals do all the work you just chill out on a beach at Hawaii maybe and still keep the cash rolling in.
No-spam Pages:-
One of the best things about shorte.st is that it does not use your website on the front page for publishing or advertising the ads, if you have used their URL shortener.
What happens is you get a short URL when you shorten URL and it leads to an intermediary page with servers as the ad publishing page so your primary website and never associated with the ad and it all happens on a third-party Shorte.st domain.
Also, Each and every add on shorte.st is checked and verified by the team before being finalized. Not every URL shortening company is as conscious as them when it comes to ad quality. So yeah they assure 100% porn-free, "publishable" kind of ads which you won't ever have a problem with.
Final Words:-
So that was about it, if you need to make money, shorte.st is the thing to go for.
And you don't even need a website to start with it to make money online! All you need is a social media profile at the maximum, just shorten URL's, share them out there and make money!
Don't know where to start? you can Signup at Shorte.st right now! Its up to you.