One of the things that you can invest on is your motorcycle helmet. It is a good thing that there are different cheap motorcycle helmets that you can purchase from the marketplace. You are bound to find one that will truly fit your needs. Are you ready to pick the best helmet? In this post, we will share with you some tips which will help you to choose the right helmet as per your needs.
You should remember that a motorcycle helmet is not a waste of money. Helmet is something that can definitely protect your head when you get into an accident. Helmet will also protect you as you cruise through various roads. It will protect you from the dusty roads that you have to go through. It will even protect you from the harsh rays of the sun. Even the sun's glare can be greatly reduced provided that you pick the right helmet. There are some important aspects that you have to consider when searching for the right motorcycle helmet.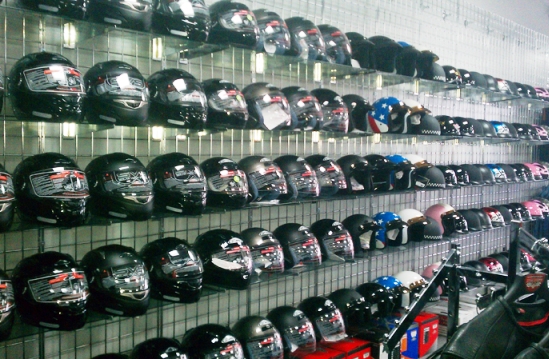 3 Tips to choose the right Helmet for your Needs
You need to check out the size because people's head sizes are all different. It will also matter who will be wearing the motorcycle helmet. It is expected that the head sizes of children are going to be smaller than the motorcycles that have to be worn by adults.
Finding The Right-Sized Helmet
You need to use a measuring tape in order to know the actual size of your head. You can wrap the measuring tape around your head. Write down the numbers that you will get and use that information when you check out the different helmets that are available. It is likely that you will find a lot of helmets that fit your head well.
One thing to remember: the size is bound to be different for each brand of motorcycle helmet that you are considering. You need to double check each one to be sure with what you will get.
Determine the Helmet Shape
It may seem easy to find a helmet that fits the shape of your head. It is only going to be uncomplicated if you know your actual head shape. Most people do not know what their head shape is. There are three usual helmet shapes to check out: long oval, intermediate oval, and round oval. You can make a decision based on what is the most appropriate for your needs. Discount helmets for motorcycles are available. You just have to know where to look.
Choosing Helmets that Fit Well
It is not enough that you know the size and shape of your head. You still need to choose the right helmet that will best fit your head. There are some helmets that have all the same measurements on paper but once you fit the helmets, there are some that are bound to fit better than the rest. Your goal is to find the helmet that fits best. Once you find that helmet, it is probably the one that you will use for a long time.
Do not worry about the price of the helmets too much because you are bound to find motorcycle helmets on sale. They can be fun to use and will be effective in protecting you as well.