CPS Affiliate Ad Networks- CPS (Cost Per Sale) or PPS (Pay Per Sale) is a marketing module where publishers advertise a product on their respective platform and gets paid by the advertiser for each and every Sale that is initiated through their link.
The benefits of CPS affiliate campaigns are numerous. For Example:
Cost-Efficiency
Fraud-Protection
Publisher-Centric
Easy Optimization
Longer Exposure
We have acquired the top 10 CPS Affiliate Networks that are Publisher friendly and provides high commissions.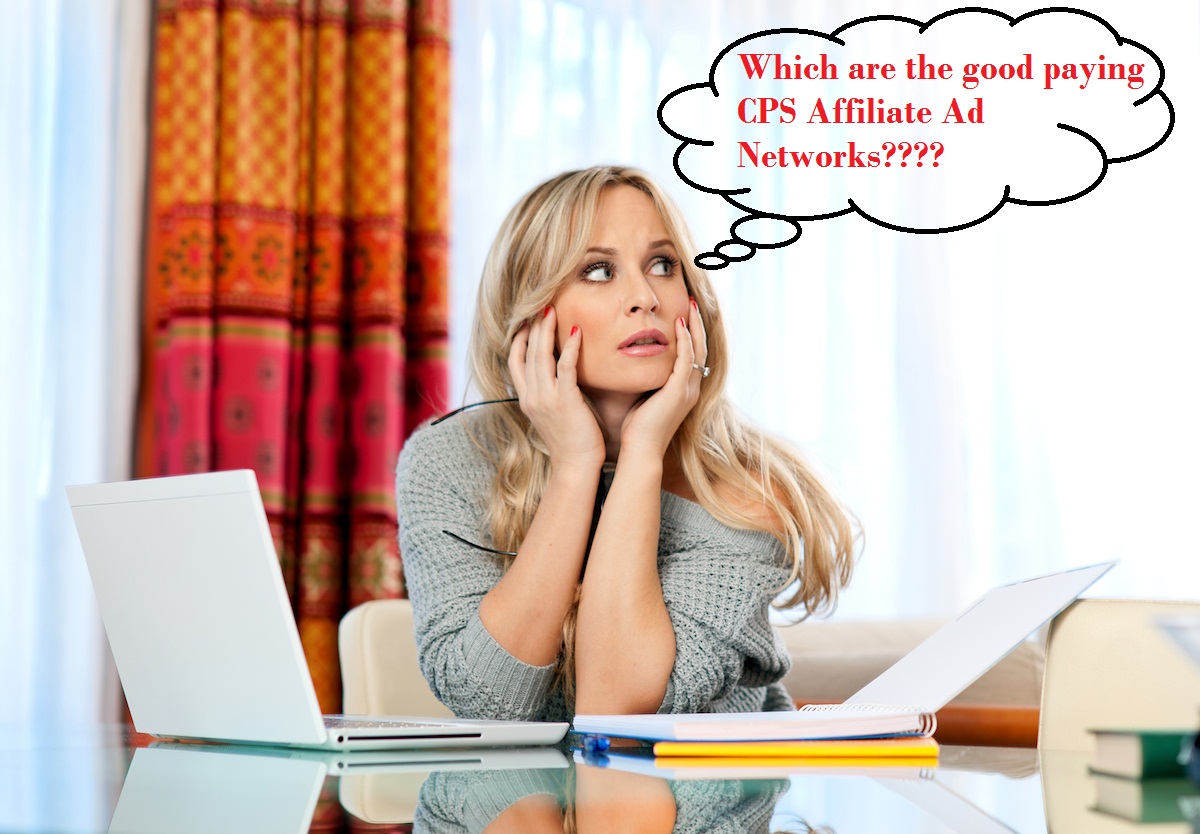 Top 10 CPS Affiliate Ad Networks
1. Linkshare
Voted as No.1 CPS Affiliate Ad Network for 6 years consecutively by the industry, Linkshare is undoubtedly the ad network that empowers marketers. By now they have tactfully eclipsed their past performance by facilitating more than 100 million orders worldwide.
Through their global affiliate network, they facilitate marketers to engage shoppers through the entire consumer journey. Their affiliate success has now come down to partnerships —they connect advertisers with publishers in order to make them reach new audiences and influence repetitive purchases. Their solutions create a comprehensive strategy that enables authentic incremental revenue and is regularly optimized for performance.
Also For Read- How to Monetize Your Sports Blog: 5 Tips for Beginners
In affiliate marketing, it's not always limited about who all you know, it's majorly about quality. Commission Junction work along with twice as many Internet Retailer 500 companies as their competitors, so that their publishers have an easy access to the top national and international brands and numerous offers under one account, in one network. And with the reference to 2012 Affiliate Benchmarks survey, publishers also prefer Commission Junction 2-to-1, so their advertisers partner with the best partners. Bar none.
3. Amazon
 Well, who doesn't know this biggest online market place of India? Amazon facilitates some great offers in affiliate marketing. The best part is you don't need to be a web master or developer to take advantage of Amazon's tools. Simply cut-and-paste to link to the desired products, popular categories, favourites, best sellers, search-results pages, and banners. Additionally, you get a million things to choose for what you want to advertise. For each sale, you can fetch a commission up to 10%. Amazon is one of the well known CPS Affiliate Ad Networks.
Also For Read- Top 10 Most Profitable High Paying Niche in Google Adsense
4. Avangate
Avangate is a little different than those who are mentioned above. Avangate is a leading ad network trusted by thousands of businesses to sell their software worldwide.
Avangate powers modern Digital Commerce, and solves the complexity of online commerce like subscription billing, and global payments for Software, SaaS and Online Services companies. Armed with a trusted cloud platform, an extraordinary expertise and a depth knowledge of digital commerce services, Avangate enables digital business leaders to increase their revenue, maximize the value of all customer, and expand global reach. More than 4,000 digital businesses across 180 countries believe in Avangate including Absolute Software, Bitdefender, Brocade, FICO, HP Software, Kaspersky Lab.
eBay is another online marketplace who are offering everything that one can think of. Whatever you're passionate about, it's on eBay. Share your finds with your audience and get paid when items sell. Simply link an item or share your finds through Facebook, Twitter, your blog or website. If what you share sells, you'll earn money. You'll brim once you will get to know the fact that the total number of the listed products on eBay is more than 800 million!!!
Partners can earn anywhere between 50% – 70% of eBay revenue. The amount you earn depends on the category of item purchased – such as electronics or apparel. You can earn additional cash amount for new shoppers or the shoppers who haven't made any purchase on eBay in the past 12 months. This also one of the best CPS Affiliate Ad Networks for affiliate marketing.
Also For Read- Best High Paying Affiliate Programs To Monetize Your Blog
6. Clickbank
Clickbank is a global internet retailer with over 20 crores of customers worldwide. As a part of top 100 online retailers with 200 million+ customers, ClickBank proudly sells virtual products worldwide which are created by various entrepreneurs. From advice for dating to healthy cooking recipes and advice for investment, ClickBank delivers all sort of digital lifestyle products to customers across 190 countries. They review each product under their standard guidelines and works with the product creator to make sure the product is worth selling and whether they will satisfy the customer or not.
7. Share-a-Sale Affiliate Network
Share-a-Sale Affiliate Network is an ethical service-driven network that cares about both affiliates and merchants, working with ShareASale is a joy! Incremental revenue, at a lower cost, where you can recoup your investment within 2 weeks.
ShareASale has been in the industry for 17 years now. They have exclusivity as an Affiliate Marketing Network. Their technology receives applauses for its incredible speed, efficiency, and accuracy – and more importantly, their reputation as a fair and honest business is much loved within the industry. They are constantly growing as a business with an objective is to provide customers with a good Affiliate Marketing platform. This is my one of the best CPS Affiliate Ad Networks.
Also For Read- The Best Native Ad Network you Need to Monetize your Site or Generate Traffic
8. FlexOffers
FlexOffers.com is an outstanding award-winning affiliate marketing network that provides advance marketing solutions to both advertisers and publishers. They tend to use various data delivery options, multiple marketing options, and advanced payment solutions in an order to create partnerships with higher profits. You must join FlexOffers.com as a publisher to receive access to millions of products and services that are listed across a growing collection of 12,000+ affiliate programs, which you can promote using their high-quality applications including content feeds and text links, among others.
Apps Discover Premium Mobile Ad Network is highly popular Mobile Advertising Platform of Asia. It offers the most preferred online affiliate programs & affiliate marketing products which helps the advertisers across multiple industrial backgrounds to advertise their service offerings.
With some of the biggest names in the industry like, snapdeal, network 18, Alibaba, etc. this easy to join network have some really good deals for publisher who are willing to work in Cost Per Sale Ad format. They maximize ROI with quality traffic, global reach, and engaging AD formats that offer a great experience to the audiences that let them bookmark Apps Discover for more.
10. AvantLink
AvantLink is a premium Ad Network who only get associated with sophisticated and top-quality affiliates so time spent monitoring fraudulent activity is minimized. So, if you are planning to join their network, be prepared for some rigorous vetting process before you're allowed to join the network, ensuring that you only work with those that are valuable and relevant. Be cautious as, once you get a denial from them, you won't be able to re-apply for lifetime. However, their Cost Per Sale commission is very high and can reach up to 40-60%!
We hope you will find the article useful!