The human brain is undoubtedly the most advanced storage device as of date, but there are a few data especially memories which we would like to be kept not only in our brain but somewhere safe from where we can refresh the contents of our grey matter later sometime. Various methodologies were used to store data, from the days of stone inscriptions to cloud storage, humans are always evolving and developing newer and better ways to make sure their goal is reached.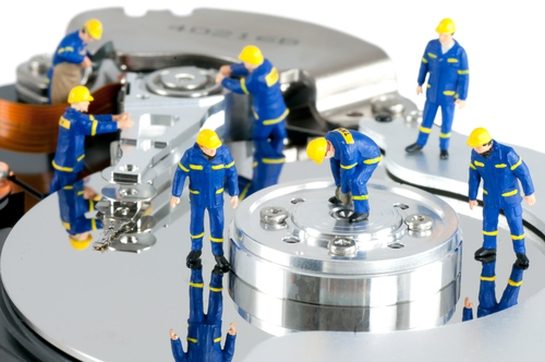 The most common means of storage found these days are the digitalized soft copies of data, be it photos, documents, files or videos stored in personal computers, smart phones and other digital devices. But there is always the risk of losing one's soft data owing to various unfortunate happenings like physical damage to the device or accidental deletion or the system data could also get wiped out as the result of a corrupt system.
Nobody would want to lose their data, as previously mentioned; it is a memory which one cannot afford to lose. Data recovery is possible in case of an accidental deletion. Generally, when a file gets deleted, it is not permanently vanished from the system memory, but is hidden from the OS giving the user an illusion as if the file is deleted. Any new file or software that is then added to the system replaces the existing the hidden files and in time are lost.
So, when you realize you have actually deleted a very important file accidentally, you can always recover it back provided you haven't loaded any new files to it. Also keep in mind that this is possible only if your storage device is a Hard Disc Drive (HDD) and not a Solid State Device (SSD). Here is a list of the best data recovery tools in market which will help retrieve your lost memories.
Top 10 Data Recovery Tools
1. Recuva
This is a product from the software developers of the CCleaner, the Piriform, which is crowned the best data recovery tools available in market. It comes with an extremely user friendly interface which has a unique in built wizard which guides you through your journey of data recovery every single time for every type of file possible. Recuva can undelete file as easy as deleting it whatever be the device from which you need to recover, be it a hard disc or digital camera or memory card using advanced deep scan modes. Recuva is also available as a portable version making it the best tool to recover any data immediately.
Download it at: https://www.piriform.com/recuva
Also For Read-
2. Puran File Recovery
Puran file recovery is a simple yet elegant file recovery tool which has very easily understandable instructions that help you to recover your deleted files back as soon as possible. It provides particular partition scanning and effectively restores all kinds of files that were deleted. It can also retrieve an entire deleted partition if it still existed in the system, i.e. within that particular time before it gets permanently erased.
Download it at: http://www.puransoftware.com/File-Recovery.html
3. Pandora Recovery
It is an effective data recovery tools with tons of customizable options making it feature rich and provides with excellent user interface which enables deep scanning an entire drive or a particular folder which facilitates recovery of almost all kinds of deleted files efficiently. Other memory devices like digital camera or a memory card can be externally attached to the system containing the software and all the above options are applicable to them as well.
Visit to know more: http://www.pandorarecovery.com/
4. Wise Data Recovery
This is a simple and free data recovery tools whose best feature is that it scans the particular folder or drive and estimates the files that can be recovered along with the likeliness of its recovery ranging from poor, good and excellent. It is a very quickly installable and efficient tool which recovers our data in no time without any extra efforts. It also scans various other removable storage devices like the memory card and recovers the files in time.
Get Wise Data Recovery at: http://www.wisecleaner.com/wise-data-recovery.html
5. Free Undelete 360
This is one of the most widely used file recovery tools with a simple and self explanatory interface which specialises in its ability to narrow down the search options to target a particular type of file with a particular extension, name , size and type making it easier and more efficient to undelete the necessary files. However this app cannot recover all types of files restricting its service to only s few data types.
Undelete your files at: http://www.undelete360.com/
Also For Read-
6. PC Inspector File Recovery
This tool makes it to the top ten with much difficulty than the others in this list. But its deep search specifications are of the best quality and present to you various options and features which allow you to scan external devices connected to the system as well. This effectively retrieves the deleted files but takes quite longer which can be considered one of the major drawbacks.
Check it out at: http://www.pcinspector.de/
7. Orion File Recovery
Just like any other file recovery tool in this list, Orion file recovery is a free file recovery tool which facilitates retrieval of all kinds of data types from any kind of external memory attached like hard drives, flash memories, etc. The best part about Orion is that it also serves us with an option to scrub of a file from memory making it impossible to recover and thus permanently deleting it.
Download it at: http://www.nchsoftware.com/data-recovery/
8. Get Data Back
It is quite an expensive yet very effective file recovery tool developed by the runtime software developers used to undelete any file without any corruption or damage to the deleted file. The efficient search helps in finding the particular file to be retrieved and also shows the probability of its recovery.
Get it at: https://www.runtime.org/data-recovery-software.htm
9. R Studio Recovery
This is a paid data recovery tools which recovers a wider range of file types which are not only deleted, but those files which are considered to be damaged beyond repair. This can also retrieve back entire partitions enabling us to navigate the recovered data with ease.
Recover it at :http://www.r-studio.com/
10. PhotoRec
This is a specifically developed data recovery tool which targets mostly image files and limits itself to command line interface. It is also considerably difficult to recover more number of files at the same time making it a preferable tool if and only if the files to be retrieved are less in number.
Retrieve it at: http://www.cgsecurity.org/wiki/TestDisk_Download