We all look for inspiration to move on in life, to follow our life goals, or to explore and reach our highest potential. Sometimes motivation can be found within one great book. A remarkable book is judged by the impact it has on one's life. Thus, we have gathered not only self-development literature but also fiction books with vital lessons and hopeful stories. Here is a list of top 10 classic books that will change your life forever.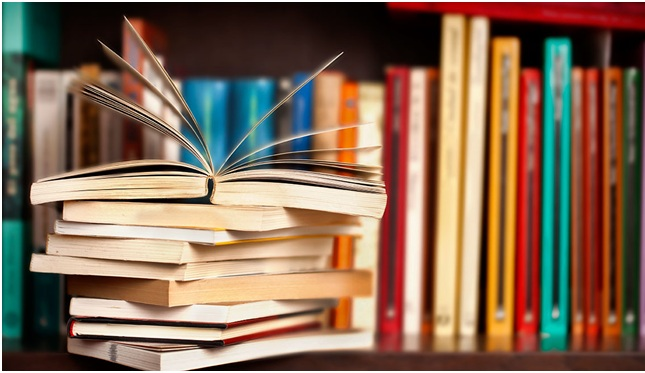 Top 10 Inspirational Books That Can Change Your Life
1. Life of Pi by Yann Martel
I love this book. I read it when it first came out, and it changed my life. It is a story about a boy who is stranded at sea with 200 animals. The boy perseveres and eventually lands on the coast. This is a great book that will motivate you to overcome your hurdles as nothing because compared to what this boy went through, you can relax and live your life to the fullest.
2. Drive by Daniel Pink
This book brings insight that there is more beyond intrinsic factors and that human beings are motivated by concerns from within such as the need for self-development. Great book to find inspiration from deep quotes, like; "Human beings have an innate inner drive to be autonomous, self-determined, and connected to one another. And that drive is liberated, people achieve more and live richer lives."
3. White Oleander by Janet Fitch
I read White Oleander many years ago. It was a book I found on a book club's list. I absolutely love it. It is about a girl named Astrid whose mother goes to prison for murdering her lover. Astrid then has to spend time in foster care. It will teach you how to survive life's mishaps. It will show you that life may not be perfect for everyone, but there is still beauty within that life.
4. The Power of Positive Thinking by Noman Vince
This book grants pure energy to change your life for good. Negative thinking at times holds us back and puts us in a dark cage where no light can penetrate in our lives. This book will definitely cultivate positivity into your life.
5. Life Without Limits by Nick Vujicic
It is a must have for anyone planning to change their lives forever. An author is an extraordinary man who was born without arms and legs but lived not only an independent life but also a very fulfilling life full of happiness. It emphasizes that situations should not limit you and that only you can limit yourself. Best quote; "If you can't get a miracle, become one."
6. 7 Habits of Highly Effective People by Stephen Covey
This book will change your life for sure. It teaches you how to change your paradigm, so you have a better outlook on life. You also learn the 7 most effective habits of successful people. The first habit is to be proactive. It teaches you that you have to take action and grab life by the horns. I had to write an essay about this book in college. Back then I had to write it myself. Nowadays, you just have to visit EduBirdie that can help you write an essay on any topic.
7. The last lecture by Randy Pausch
It is no way an ordinary read. It has insights about life, takes one to read just a page and get inspired. Best quote"We cannot change the cards we are dealt, just how we play the hand."
8. The Artist's Way by Julia Cameron
I absolutely love this book. It is an international best seller, and my Mom ended up buying it. At first, I just browsed through it and then read it, and it made me want to write more. It forced me not only to read it, but it made me want to live a life worth writing about and gain crucial experience. It will unlock your creativity.
9. The power of Habit by Charles Duhigg
It is a life-changing book. It shows how habits affect us as well as the need to acquire good habits and eliminate the old habits in order to gain a whole productive life. Best quote; "Change might not be fast and it isn't always easy. But with time and, almost any habit can be reshaped."
10. The Alchemist by Paulo Coehlo
This is the best Paulo Coehlo book ever written. Read this book, and you will find it attractive and life changing. It will encourage you to dream and accomplish your goals. You will learn that there will be obstacles on the way to achieving your dreams, but you can get past those barriers with ease.
If you search for books to read about life, this list will definitely stimulate to new accomplishments. It is summer time now, and so some of you will be taking a break. Now is a perfect opportunity to grab one of these books and read.