Most Popular WordPress Plugins of All Time- Today I am going to Introduce with you top ten most popular WordPress Plugins of all time. Now a days WordPress is well known for the best place to create your websites. But why and what makes WordPress so famous, let's have a look why WordPress is getting more popular day to day on Internet.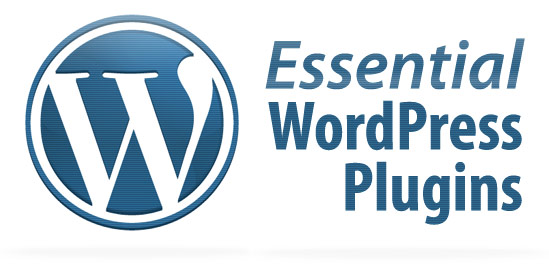 Why WordPress is Best ?
WordPress is easy to use and automatically well Search Engine Friendly which makes it as a big preference to be used by webmasters.
  WordPress offer the best customer support through various channels to ensure your problem is solved swiftly by taking corrective action at the right time.
One can choose from a host of premium plans and also customize them as per their requirements.
Although WordPress has numerous free most significant plugins and widgets for various purposes. And that makes WordPress more interesting and favorite.
WordPress powers 23% of the internet which further explains about its popularity. There are some useful WordPress plugins that can help you to make your website more better in various field. This is the reason they are always get listed in Most Popular Plugins of WordPress. So let's check out, here is the fresh list of top 10 most popular WordPress plugins of all time.
Top 10 Most Popular WordPress Plugins of All Time
1. WordPress SEO by Yoast
WordPress SEO by Yoast is the most popularly used wordpress plugin by site owners. It optimize your website completely from all angles. And you need not be a pro for using it. By adding relevant titles and descriptions, it empowers you to write good quality content that can also be found in the search engines easily. Because good content needs to be found and read! You can also analyze your page to check if you have not included any key points, can make correction based on them. You also have the control to exclude any page from Google search. It also comes with Facebook open graph implementation.
Free Download WordPress Plugin by following this Link SEO by Yoast.
Also For Read-
2. Sucuri
Hacking attacks are on a rise and you must take additional steps to build up the security for your WordPress website. Going by the stats, it has provided its services to 250k+ domains, protecting against 33M+ attacks a month and scanning over 3M unique domains a month. It has features like malware scanning and detection, malware cleanup, website Blacklist removal and repair, repair Dirty black hat SEO, security monitoring, malware prevention, zero day response mechanism, performance optimization and platform agnostic simple configuration along with professional security analysts. Host your website on a reliable platform such as godaddy, which is preferred by millions. Get godaddy coupons on CashKaro.com to save on hosting plans.
3. Envira Gallery
Do you post tons of images on your blog? Do you have a photography blog? If yes, then Envira gallery will make your work easier and creative. It is a responsive wordpress plugin that allows you to create images gallery with many beautiful features and responsive design. So ditch those countless folders and instead use Envira Gallery which will help you make galleries as per your requirements. It is extremely easy to use so don't worry about wasting your time due to it. It also has many add-ons to enhance your experience and work brilliantly even for sizing images for mobile. You can also move your galleries from one site to another comfortably.
4. Backup buddy
If you have been looking for a backup widget that lets you take care of your files storage securely and promptly, then look no further than Backup buddy. You can store your backup on cloud and stop worrying about it. You can schedule your backups so that you don't forget taking them. There is "Backupbuddy stash storage" where you can manage backups for your entire site from a single place itself. It also makes migration to another site easy by re-directing all URLs to it.
5. WP Super Cache or W3 Total Cache
Installing a cache plugin will make the major difference to your blog or website speed. The two and best leading cache plugins for WordPress are WP Super Cache and W3 Total Cache. They permit you to make statics HTML copies of your web pages or blog pages that are displayed to users or visitors, which severely minimize the time it takes to load a page.
Both of these plugins permit to you to optimize your blog or website in additional techniques. They support browse caching as well as minify and HTTP compress of HTML, JavaScript, and CSS also feeds. They can also be used in conjunction with a CDN (Content Delivery Network), such like- MaxCDN, to reduce the page loading time of your blog pages or web pages.
6. Google XML Sitemaps
All In One SEO Pack and WordPress SEO By Yoast can be used to create an XML sitemap for your blog or website. But, if you want full control over what is contained with your sitemap, I suggested using Google XML Sitemap.
The plugin let you to choose exactly which parts of your blog or website are included in your sitemap. Indexing frequencies as well as priorities can be specified. Google XML Sitemap is the best WordPress plugin in the list of top 10 most popular wordpress plugins of all time.
7. Disqus Comment System
Disqus is truly revolutionizing the blog or website comment system, allowing you to instantly turn your blog into a social media community. It lets you to create a much more interactive website or blog community that connects effortlessly with all of the top social Media sites online.
Also For Read-
8. Google Analytic for WordPress
The Google Analytics for WordPress plugin is not compulsory to use Google Analytic for tracking with WordPress however will improve the experience by providing extra Meta Data to the tracker it does this primarily by permitting you to automatically include custom variables in the tracking, all to offer better reports when viewing the tracking reports from the Google analytic site. It also offers to track outbound links therefore you know where people go when they leave your blog.
9. JetPack By WordPress.com
If you happen to have started your website or blog on WordPress.com before moving to your own server, there were many features they offered that improved your blog. The JetPack by WordPress.com plugin brings lots of those features to the non-WordPress.com blogger. The features include some social media integration, Grammar Checker, posting to your blog from email and style.
10. Contact Form 7
Most blogs or websites need a contact Form. Contact Form 7 is the most popular and best plugin for wordpress for just this intention. It is multilingual, provides CAPTCHAS as well as offers anti- Spam Supports.