Weather Android Apps to Use in 2017- It is probably one of the most common stuff that a majority of the smartphone users do these days and that is to check the weather forecasts. Consequently, the android platform has come up with some amazing applications that work really well when it comes to weather telecasts.
For all those people who want to know how the weather would be going and learn more about it for carrying out their work deals or to make a simply better plan ahead of time, a dedicated weather app is extremely essential. The comprehensive forecast offered by WeatherBugprovides the brief weather report of the location and places around it. However, one can find countless options available in the Play Store and almost all the apps are equal while some are better than others.
Here is a list of top 10 weather apps for the android users that covers all the bases:
Top 10 Weather Android Apps to Use in 2017
1. WeatherBug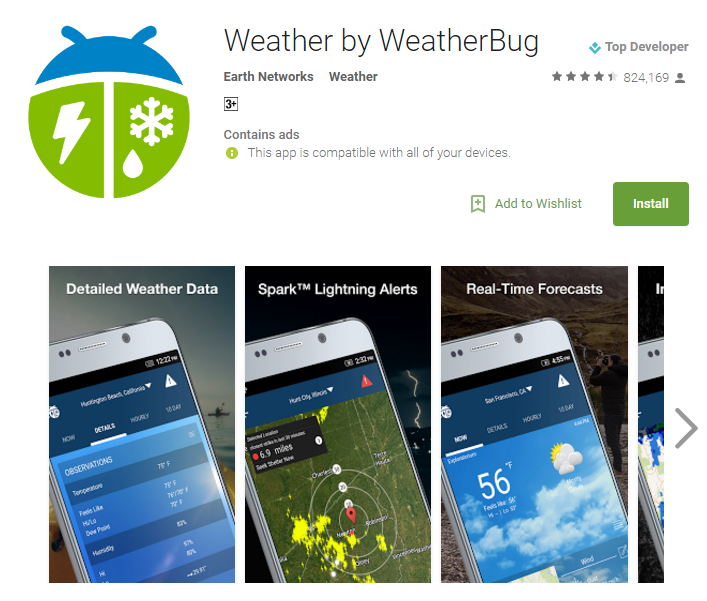 This is indeed an excellent android app that is absolutely at its best in providing users with all the details of the weather information. Regardless of the fact that whether you are in or out, this app comes with an ability to hook your smart thermostat into the application. The Doppler radar feature that notifies the range of precipitation and thunderstorms through radar effect is another interesting thing about this app. The uniqueness of it helps the app stand out of the list.
2. Weather Live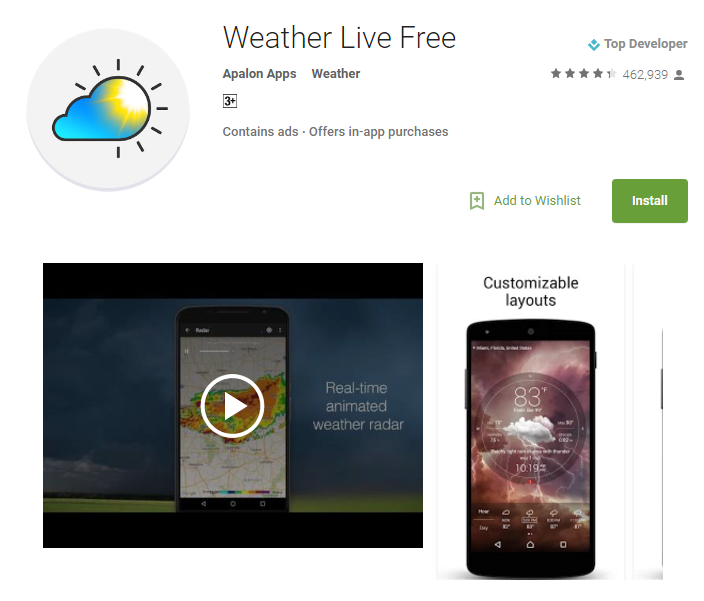 In case you are more bent towards the availability of widgets on your home screen when it comes to choosing your weather apps, this is one of the best deals you can fetch from the store. It portrays a 7-day forecast with some quick switching characteristics that differ from one location to another. It has got the ability to create custom layouts with data in a precise manner.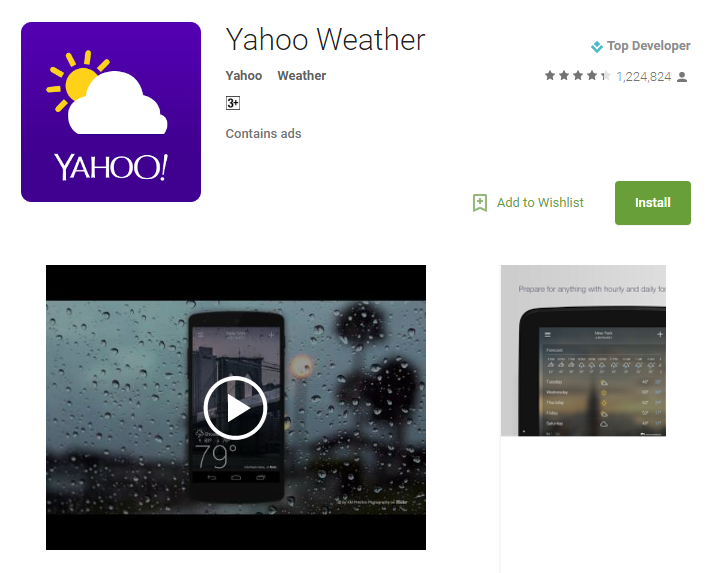 It offers a good topography with some real quality photos in order to give the application a professional feel and appearance. It also features the weather maps, wind and pressure readings, sun and moon cycles and a lot more. In addition to them, it is absolutely free to download and has got some amazing widgets as well.
4. AccuWeather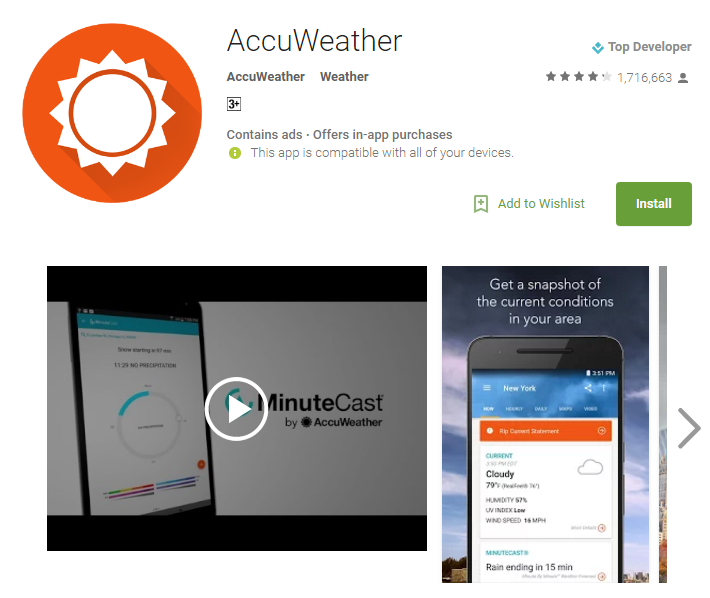 It is that sort of app that will appear appealing to a majority of users. This application helps users to watch the live video of weather events that have been occurring around the world. It features minute-by-minute forecasts by covering all the requisite weather details.
5. Weather Timeline – Forecast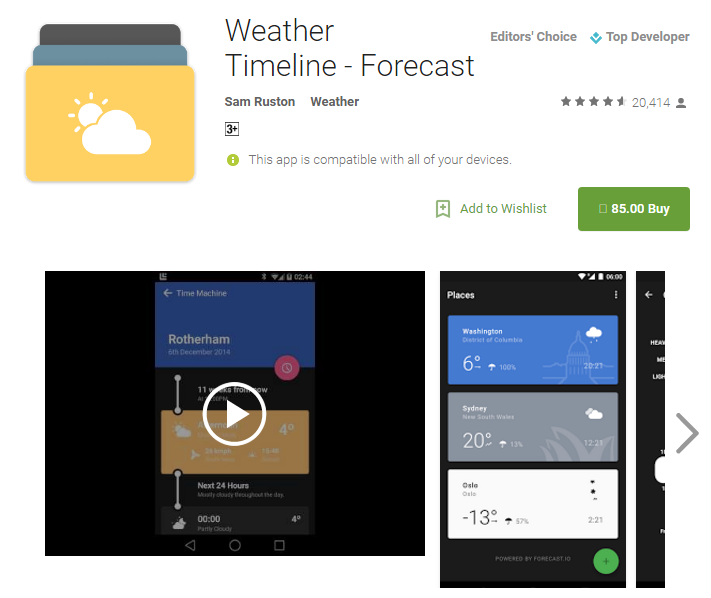 It is a good looking material design app. The user can fast forward as well as rewind the time in it in order to see what the weather would be like. This app is quite old and has still been doing pretty well in the market.
6. BBC Weather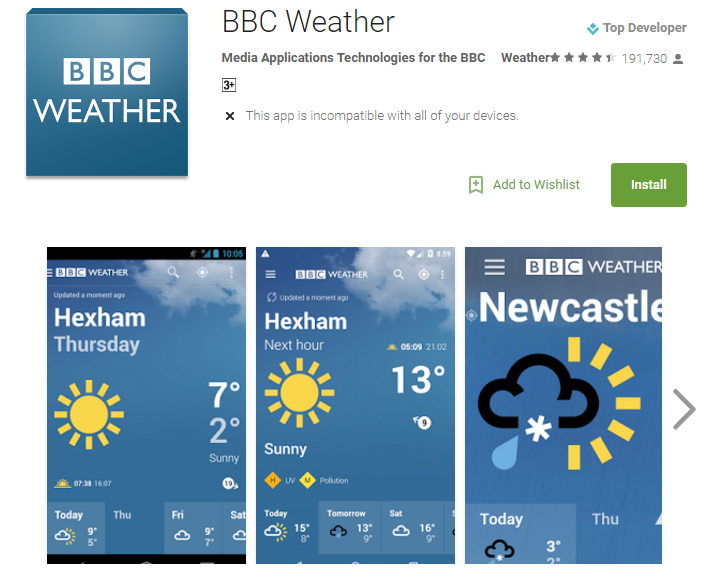 This is a comforting app that is extremely easy to use. BBC Weather is a fairly simple app and the best part of this is that it offers a user-friendly interface, which in turn, makes the least demand to be shaped by the techy users.
7. 1Weather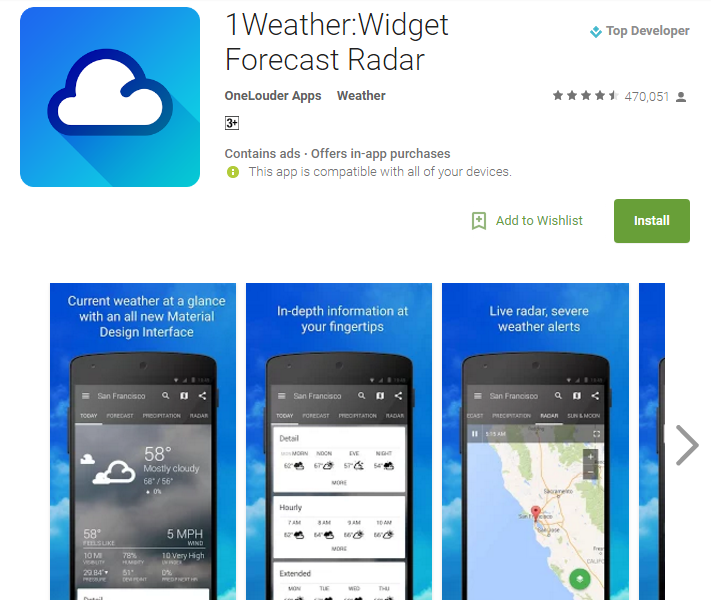 It is considered to be the favorite among a lot of users since it features an easy-to-understand forecast. It is simple to use and comes up with some great options like the diurnal range of temperature, precipitation range and radar views to ensure that you get all the information.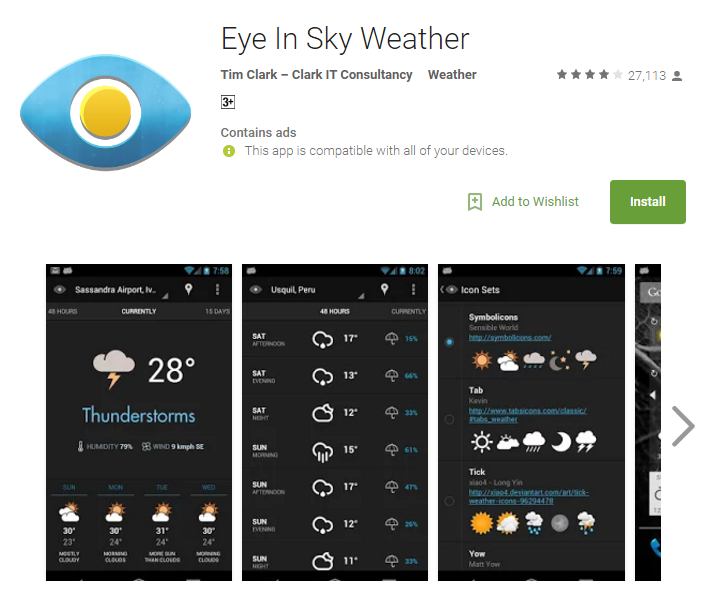 It is a clean looking weather app that looks good to the eye with its great topography and options to change the icon sets. It appears more stylish over substance with radar maps and other weather details.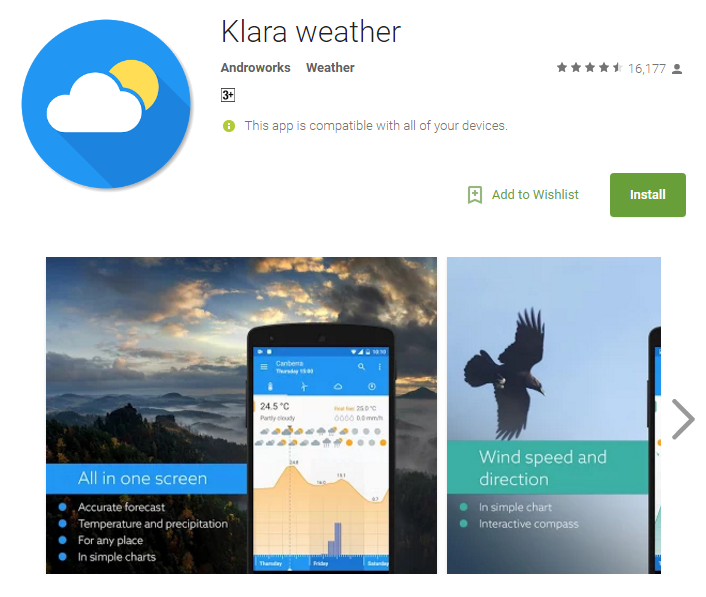 It is a simple, yet fully-featured app to consider. It shows all the data that one would want in a weather app. This includes atmospheric pressure, temperature range, precipitation, humidity and a lot more.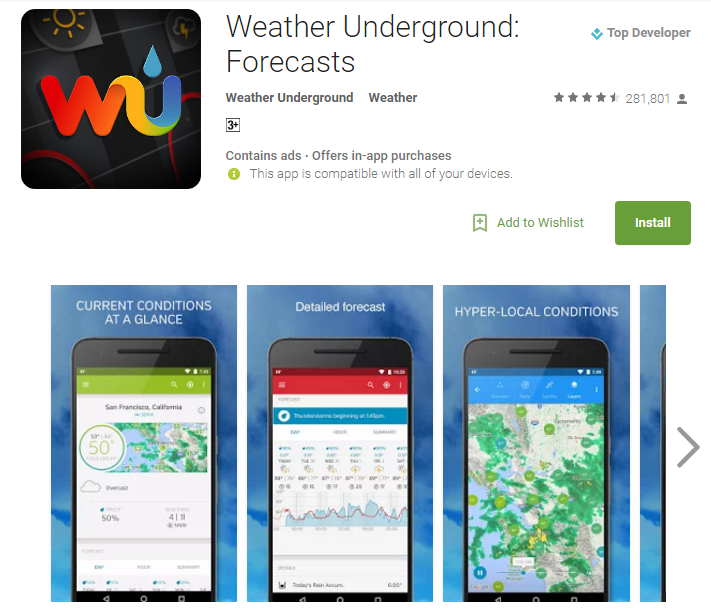 It offers all the available features required to complete the accessibility to a weather app including the UV index, humidity, cloud, atmospheric pressure, lighting alerts and more.
These apps are some of the most reliable and super simple in terms of usage. Moreover, they are quite friendly and appear easy to the eye.