Today I am going to share few Blogging Community from where you can get traffic on your blog post by sharing there.
Before proceeding, we will see what are blogging community & their benefit.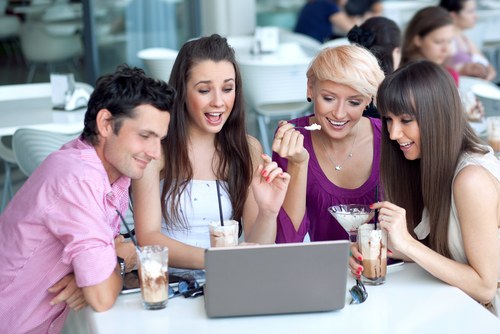 What is Blogging Community?
Mainly a blogging community is a place where you can read category wise content you are interested in at one place. Also you can interact with likeminded bloggers, share each others post and build relationship with them.
Benefits to Join Blogging Community?
Blogging community helps your blog post to rank high in search engines to get organic traffic.
Domain authority can amplify by sharing your blog posts in Blog community
You can study new topics and ideas for new posts.
You can meet new fellow bloggers in your niche and help each other by sharing posts & new ideas.
Top Blogging Communities to Promote Your Post :-
1. BlogEnage
According to me and lots of more Bloggers BlogEnage is most popular Blogging Community in all over world. Blog Engage was found by Brian Belfitt in 2007 and having approx 4000 lively Bloggers are in this Community.
If you actually want to work together and build relationships with fellow bloggers then Blogengage is the heaven for you. Along with ordinary feature like post sharing, it offers best features like groups, chatrooms, private messages and lots of more.
Blogengage is a premium blogging community. So you have to give £19.99 for a standard account but trust me it is worth to invest.
2. Kingged
Kingged is also one of the top & most popular blogging Community. At this time it is latest community because it was found in 2012 but from Dec. of 2013 now it is still climbing on high Rank. Kingged is mega Social Marketing website because lots of features are given here as Product marketing, Private Chat, Social Bookmarking, etc. it is very simple to use and you can also make money by joining it . Currently Registrations are free although I can't say about the future it will be free or not. Therefore, without wasting time join it & enjoy the Drive lot of Traffic from here and connect with your fellow bloggers here.
You Can Also Read-
3. Indiblogger
Indiblogger is a Community of Indian bloggers, it is top biggest blogging community in india because lot of great Features are here just like –
IndiVine: – Indivin is project of indiblogger it is just like social bookmarking sites here you need to share you post and acquire some votes then after you will get traffic from here .
IndiMeet :
IndiMeet is most exciting feature of this Community it helps to meet with new & fellow bloggers. Indiblogger Conduct meeting in each place where they acquire request, and then after indiblogger encourage all bloggers to join it & enjoy in meet.
So, without wasting your time come to my point you need to do Registration here and go to Indivine and share your Post there.
4. DoSplash
DoSplash Community is organized by Jane Sheeba. This Community is same as previously I said that here you can share your content. DoSplash is enchantment itself in providing the traffic, promotion, backlinks, etc. for the community.
5. BizSugar
BigSugar is major blogging community it is a world level community. Every country Blogger can join it. Very easy to use it on you needs to share your post here and large no. of up votes can rank your post in #1 in Search Engine.
 6. Blokube
Blockube is also one of the most legendary blogging communities. It is also very simple to use just like blogenage generally features are same.
7. ManageWP
ManageWP is also most popular community of WordPress users and some other bloggers. If you have several content linked to wordpress then I think you need to use it & check the reply from here. It is best for WordPress niche blog owner.
8. Inbound
Inbound is like BizSugar Community. If your posts acquire large number of votes then your post will be on the homepage of Inbound Community.
9. Klinkk
It is a New Blogging Community creates by Erik Emmanuel. This process is same as of others blogging communities but it's little bit simple then other communities.