About UPTET (Uttar Pradesh Teacher Eligibility Test )



The government of Uttar Pradesh will conduct Uttar Pradesh Teachers Eligibility Test, as also known as UPTET, as per the formalities laid down by the central regulating authorities. Uttar Pradesh Teacher Eligibility Test is for the candidates aspiring to become teachers in primary and upper primary schools in the state of Uttar Pradesh.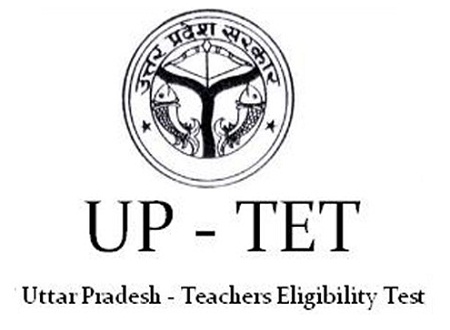 Qualifications For UPTET
Teachers of classes I-V(Paper 1): Candidates should have passed in senior secondary with at least 45% marks. Those appearing in final 2 year Diploma in Elementary Education/4- year Bachelor of Elementary Education/2- year Diploma in Education in Special Education are also eligible. Candidates with BA/B.Sc with at least 50% marks and B.Ed qualification can also apply.
UPTET qualification Teachers of classes VI-VIII(Paper 2): Applicants having BA/B.Sc and those appearing in final 2 year D.Ed/ BA/ B.Sc with at least 45% marks and passed/ appeared in B.Ed/ Senior secondary with at least 50% marks asnd passed or appearing in final 4- year bachelor elementary education with 50% in BA or B.sc are eligible for UPTET.
Qualifications Marks
More than 5 lakhs students of Uttar Pradesh are waiting for the results. An UPTET candidate who scores than 60% or more in Uttar Pradesh TET exam 2016 the exam will be considered as UPTET pass. Uttar Pradesh government may considered giving concessions to persons belonging to SC/ST, OBC, differently abled persons, etc. in accordance with their extant reservation policy of Uttar Pradesh Teachers Eligibility Test.
UPTET  should give weightage to the Uttar Pradesh TET scores in the recruitment process, however qualifying the UPTET candidates would not confer a right on any person for recruitment/employment as it is only one of the eligibility criteria for appointment. Answer key for the paper is available online and you can download and check your answers. The candidates can download their hall tickets and admit card for UPTET from their official website before 15 days of exam date.
UPTET Selection Process
Candidates who score 60% (90/150 marks) of the total marks would be considered qualified foe the UPTET Recruitment. However the reserved category candidates are required to score only 55% marks (82/150 marks) to qualify in UPTET Candidates who qualifies UPTET, would be accorded UPTET eligibility certificate.
UPTET Eligibility Certificate
UPTET Eligibility Certificate is valid for 5 years. Eligibility Certificate can be taken from the district education board by providing a copy of UPTET Admit Card and Photo Identity Card. If candidates want to improve the marks, then they may apply again for UPTET Exam. There is no Fixed numbers of attempt in UPTET.
Candidates who wants a second copy of the UPTET Eligibility Certificate, can get it by paying fees of INR 300 through Demand Draft payable at Secretary, Examination Controller Officer, Uttar Pradesh, 23 Allenganj, Allahabad. A candidate has to submit copies of the following documents to retrieve the second copy of UPTET Eligibility Certificate.
This is all you need to know about the Uttar Pradesh Teachers Eligibility Test. Now you can easily apply it.