Now a days in the Internet world, video hosting websites are popping. This article lists a few highly popular video hosting websites. The Internet is the most versatile entertainment place of never-ending,new brimming virtual content.
The most popular internet entertainment platform is watching videos. You no longer need to download to watch a video. Instead, you can instantly watch with just click of the play button.
Even better, these videos are highly compressed without affecting the content quality so that you can watch your favorite videos without worrying about the huge Internet bill.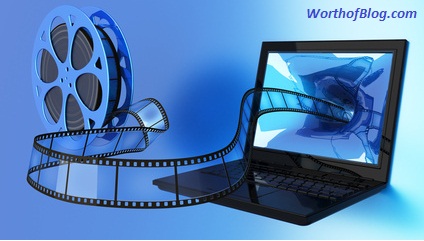 An explosion of video hosting websites are all over the Internet, and finding the best ones is a time-consuming task. To help you out, here's a list of best video hosting websites.
6 Worldwide Popular Video Hosting Websites 
1. YouTube
If you are thinking about watching video online, the first name that pops into your head is YouTube. Google statistics show that,in each month,over 6-billion hours of videos are watched on YouTube. They host the biggest collection of all categorized videos.
They offer plenty of channels with videos that cater to different niches on the site. You can also watch videos in full HD and even in 4K resolution if you have a supporting screen. In addition, with a NVIDIA 3D Vision, you can even view 3D.
It is really easy to upload a video on YouTube. You just need a Google account to log in. By default, users will be able to upload videos up to 15 minutes long and up to 20 GB in storage availability. If you need more, just apply for an extended limit up to 12 hours and space over 20 GB.
Website Url: YouTube
2. Vimeo
Another video hosting site, Vimeo, can support HD (720p) videos. The company has no less than 100 million visitors per month. Although with this site hosts a huge collection of videos in all niches, it is most well-known for music videos.
Now, this hosting site supports full HD video playback. Users can upload videos with a PRO account, get up to 50 GB, and also upload commercial videos as well. Free users are allowed to upload any one HD video and up to 500 MB of regular videos weekly.
Website Url: Vimeo
3. MetaCafe
The oldest video hosting site is MetaCafe. This site has more than 40 million unique visitors per month. Meta Cafe is focused on commercial videos unlike the others. All videos are exclusive in this site. Users will be able to upload HD videos up to 2 GB in size when they register. This site offers a unique benefit with their Producer Reward system. If you are a registered user, after the first 20,000 views of your video, you will be paid 5 USD for every 1,000 views.
Website Url: MetaCafe
4. DailyMotion
DailyMotion is the most popular video-streaming site. There is over 116 million unique visitors per month and a massive library of videos stored on several channels. There are many user-created groups and tags. Regular users can upload up to 4 GB of videos up to 60 minutes maximum in length. This site also lets users upload multiple videos simultaneously. Businesses and official sector users don't have any limitation.
Website Url: Dailymotion
5. Vevo
With Vevo, you will find the latest high-quality music videos from two of the biggest record labels around, UMG and SME. No uploading option is offered here. Though the site is not available worldwide, you will get a dedicated channel on YouTube from most parts of the world.
Website Url: Vevo
6. HowCast
HowCast is a unique platform for animators and budding filmmakers to upload "how-to" videos. The database of the site has more than 100,000 videos across 25 categories. A lot of big names, like Nestle,Playboy, the U.S. Department of State, and JetBlue, are associated with this site.
Website Url: Howcast
These are the top six video hosting sites. All of these are popular for several reasons and offer different benefits, so take some popcorn, kick up your feet,and enjoy the show.