How E-Commerce Websites are Changing the Dynamics of Indian Economy ?

 All the websites that you see on the web through which you can buy things are called E-Commerce websites. The Reason why are called as E-commerce websites, is because the transactions to buy and sell goods involving your money takes place on these websites. Thus, the term E-Commerce is perfectly suitable for this process.
It's just around 10-15 years now that the system of online money transfer has been made public and people can send money through online sources. Soon E-commerce websites made their debut and now ruling the whole market. E-commerce websites have affected economies of many countries and in this article we will see how E-Commerce websites are changing the dynamics of Indian economy.
Definition and concept of an E-commerce Website
E-commerce stands for Electronic way of buying or selling of goods. E-commerce websites basically gives the platform to do these transactions online by using various modes of payment.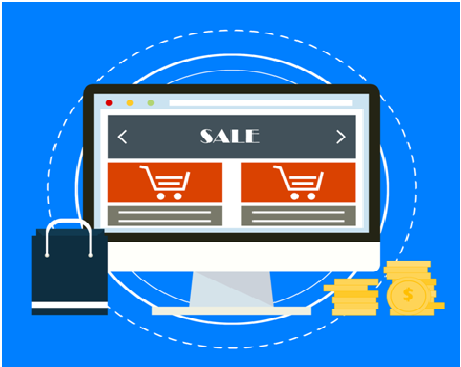 E-commerce website can further be defined as a mode or a medium through which buyers can buy the desired products from an online store and then get it delivered to their homes as well by making online payments for the same.
Current state of the E-commerce Industry
When it comes to India, the E-commerce Industry is growing at an unstoppable speed and every day new and even better E-commerce websites are entering the online market. The business has grown from $3.9 billion in the year of 2009 and by the beginning of 2017 the whole business reached a staggering worth of $30 billion and the statistics are still growing.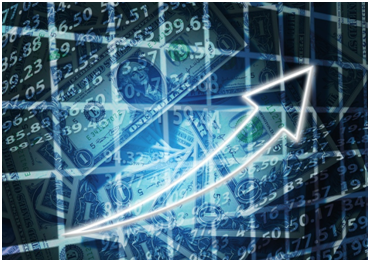 This business started in India in the year 2009 and no one actually knew that this Industry could grow so much and at such a rapid growth rate of more than 50%. Presently there are estimates that this industry may reach the $100 billion mark by the year 2020.
How is the E-commerce Industry Evolving?
Take a look around you once where ever you are now and you will see at least 2 things that have been purchased online. So this is how famous the online market is, as there is each and everything available online for sale.
The most interesting part of the online markets is that you will always find things in stock, no matter if it's on season or off season and you can order things in bulk as well and they will be delivered to your doorsteps. There was a time when people preferred to go to a local market and purchase things but now as the system of online shopping has come up people have a lot more time to spend with family as they do not have to go out.
The E-commerce Industry has also touched the lives of people through the smart phones as now almost all the E-commerce websites can be opened easily with the help of a simple smart phone. The websites are designed using the responsive design system so they can easily be used to buy things from the web.
Initially it was a bit difficult to operate on these websites but now thanks to technology they have become way more user friendly and even small children can use them easily.
The Upcoming factors of the E-commerce Industry
As you read above that there are chances of the E-commerce Industry reaching the $100 mark so there are a lot of new things that are going to come up in the future. To start with the functioning of the E-commerce websites will be improved even more in the coming days so that everyone can use these websites and buy things from them.
The system of paying money online or transferring funds online is the only tough thing about online shopping as at times some payment methods in certain websites is pretty tough to understand and use as well. So the main focus will be on developing a one window payment system for the buyers.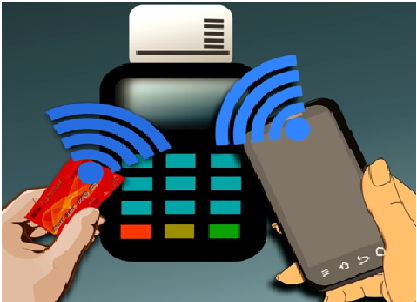 Another important factor that is about to change is that these E-commerce websites will also be available in regional languages in the country for people who do not understand much of English. This is very important as there is a very large group of people who are still choosing to buy expensive things from the markets and paying too much for it. So now E-commerce website owners are also bringing in websites that people can feel comfortable with as it's in their own language
Something about the booming sectors in the E-commerce Industry
When it comes to the E-commerce Industry then no matter what you sell, people will be there to buy it provided your quality and services are good. The E-commerce Industry works just as the normal markets work where better services and quality of goods matter and if you are able to manage these two thing well then it's  pretty obvious that customers will come and buy things from you.
In last few years, many E-commerce sites have gained immense popularity amongst Indian population. Here is the list of popular Indian e-commerce websites rapidly growing in the E-commerce business. These websites sell products from variety of sectors including groceries, electronics, travel, etc.
Below are some of the booming sectors in the E-commerce Industry
1. Clothes and Cloth Market
It won't be wrong to say that the online markets have taken more than half part of the cloth and fashion industry in the country. People buy two times more clothes in a month than they actually go and buy them in markets. The reason is that quality of clothes in the online markets is way better than the normal markets.
2. Electronics

Yet another major part of the online markets is the sales of the electronics on E-commerce websites. There are big E-commerce websites that are owned and managed by the giants of the electronics industry through which you can actually buy things directly from the company itself eliminating middlemen and saving a good amount of money.
3. Accessories and Decors

The E-commerce industry is also famous for the sale of different Accessories and items that you need for your daily life from kitchen utensils to home decors that includes furniture's as well.
Conclusion
The scope for the growth of a good E-commerce website is pretty high these days. Very soon this online market will take over the markets in the whole country.
This was a small business when it entered the country and now has become one of the biggest revenue earning business ever in the history of the country in the last 5-6 years where it has actually grown a lot.