WordPress Plugins are the most important part of a WordPress website or blog that will boost your blog. But if the plugin is not good then your WordPress blog can be down. That's why I will tell you the best WordPress plugin today in this article.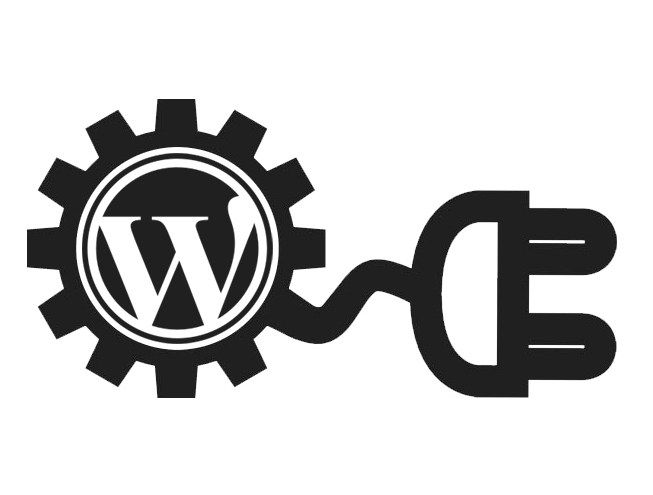 Best WordPress Plugins That Will Boost Your Blog
1. The Best plugin for SEO-Yoast SEO
Yoast WordPress SEO Is the best plugin. SEO WordPress plugin not just SEO plugin. But rather optimizes the entire website or blog. SEO plugin uses 1+ million users.
Download– Yoast SEO
Also For Read- Top 4 Reasons It Is Important To Perfect Your SEO
2. Best Plugin for Backup – Backup Guard
You can make unlimited backups from backup guards. The backup guard uses 30,000+ users. This is one of the best backup plugin.
Download– Backup Guard
3. Best Plugin for Website Speed- WP Super Cache
WP super cache is the best plugin to increase website or blog speed. This will compress your pages and increase the speed of your website. It will keep your website's speed maintenance so that your website will open quickly and Visitors will also be able to quickly open your website pages. More than 1 million users are of this plugin.
Download– WP Super Cache
4. Best Plugin for Contact Form- Contact Form 7
With Contact Form 7, you can easily create a contact form. The biggest advantage of contact form 7 is that you can create as many contact forms as you want, even those are absolutely free. You can style Contact Form 7 and you can add Math Captcha and Google Captcha as well. Akismet also works for spam in it.
Download– Contact Form 7
Also For Read- 8 Best WordPress Plugins to Optimize Images
5. Best Plugin for Commenting- Disqus Comment System
Comment for visitors is a great place to write his thoughts about your post. But how good would be if your comment system is user-friendly. From which they can comment very easily. The Disqus Comment system is the same plugin as you want. You can add discus comment system to your WordPress website very easily. The Disqus Comment system makes the comment area of ​​your website very beautiful and user-friendly, where Visitors can easily comment. Disqus Comment system is one of the best WordPress Plugins.
Download– Disqus Comment System
6. Best Plugin for Subscriber- MailChimp for WordPress
This is the best plugin for attaching the MailChimp Subscriber. In this you can prepare mail lists. You can easily add it to BuddyPress.
Download– MailChimp for WordPress
7. Best Floating Share Bar Plugin- Digg Digg
Digg Digg Plugin Adds a sharing bar to your website that can add Facebook Like, Twitter and many more links. It scrolls along the page. With this you can increase the like of your Facebook.
Download– Digg Digg
Also For Read- Best Ways to Boost Brand Awareness Through Social Media
8. Best Plugin for Forum – bbpress
Forum is a very good platform where Visitors can connect to each other and answer questions. From bbPress Plugin in WordPress you can very easily add a forum to your website.
Download– bbpress
9. Best Plugin for Google Adsense- Google Adsense
This plugin is very good for people who want to earn or earn money using Google Adsense. You do not need to create Ads in this plugin. Just select the place where you want to place ads in your website, this plugin will paste the code of Ads there. The biggest thing is that it is Google's official plugin. This is one of the best WordPress Plugins.
Download–Google Adsense
10. Best Plugin for Analytics – Google Analytics by Yoast
Google Analytics is a tool that allows you to get information about visitors coming to your website. Google Analytics is the best plugin to track the visitors.
Download– Google Analytics by Yoast
11. AMP – Google Accelerated Mobile Pages
It is important to enable AMP in the technique of Page Speed ​​optimization. AMP is extremely fast loaded for your website mobile users. AMP also helps in increasing your blog's ranking.
Download- AMP-Google Accelerated Mobile Pages
12. Facebook Instant Articles
Sharing socially content is also beneficial. Facebook instant article Like Google AMP will fast load your shared post on Facebook. Not only this, you can also earn money with the help of Facebook instant article.
Download– Facebook Instant Articles
13. WP Defender Security Plugin
This plugin helps you a lot in securing your website and protecting against hackers. This plugin is quite simple and light weight. When activating the plugin, it will show a list of WP defender potential venerability when scanning the database in your site and according to this list, you can fix all problems one by one.
Download– WP Defender Security Plugin