When I started my journey as a blogger, I used to get crap ideas from some SOO- CALLED bloggers saying just put content in your blog and your post will rank. I use to ask, 'How many articles are required in a well established blog?' and LOL you know what reply I used to get, Haha.. 'Just keep on putting articles till you get 1000 on your blog, and then you can think of traffic?'. But REALLY! for a ,moment I used to FREAK OUT but then I thought, Why not to test it myself.
After 3 months of hard work I managed to earn $200 from a new website and that from AdSence. Don't ever think that, I will reveal that niche 🙂 Of-course, It's a days of hard work. But, moral of the story is, A website that is having 170 articles started fetching 100 traffic in 20 days and now managing traffic of 1500 daily visitors. I know you must be thinking HOW? Well, It's the magic of quality content and some basic on page and off page search engine optimization(SEO) and some strategies to promote blog articles.
Well, if you asking me, What are those MAGICAL tips for promoting blog that can turn the fortune of your blog than I must say, Blog promotion strategies varies from niche to niche.
But, here today I will REVEAL some KILLER BLOG PROMOTION STRATEGIES that can change the graphs of your blog upside down. TRUST ME! You are lucky that you reading this piece of writing of mine that's for some LUCKY people s I have brought up these blog promotion strategies directly from the TOP NOTCH BLOGGERS who have got some amazing results from them.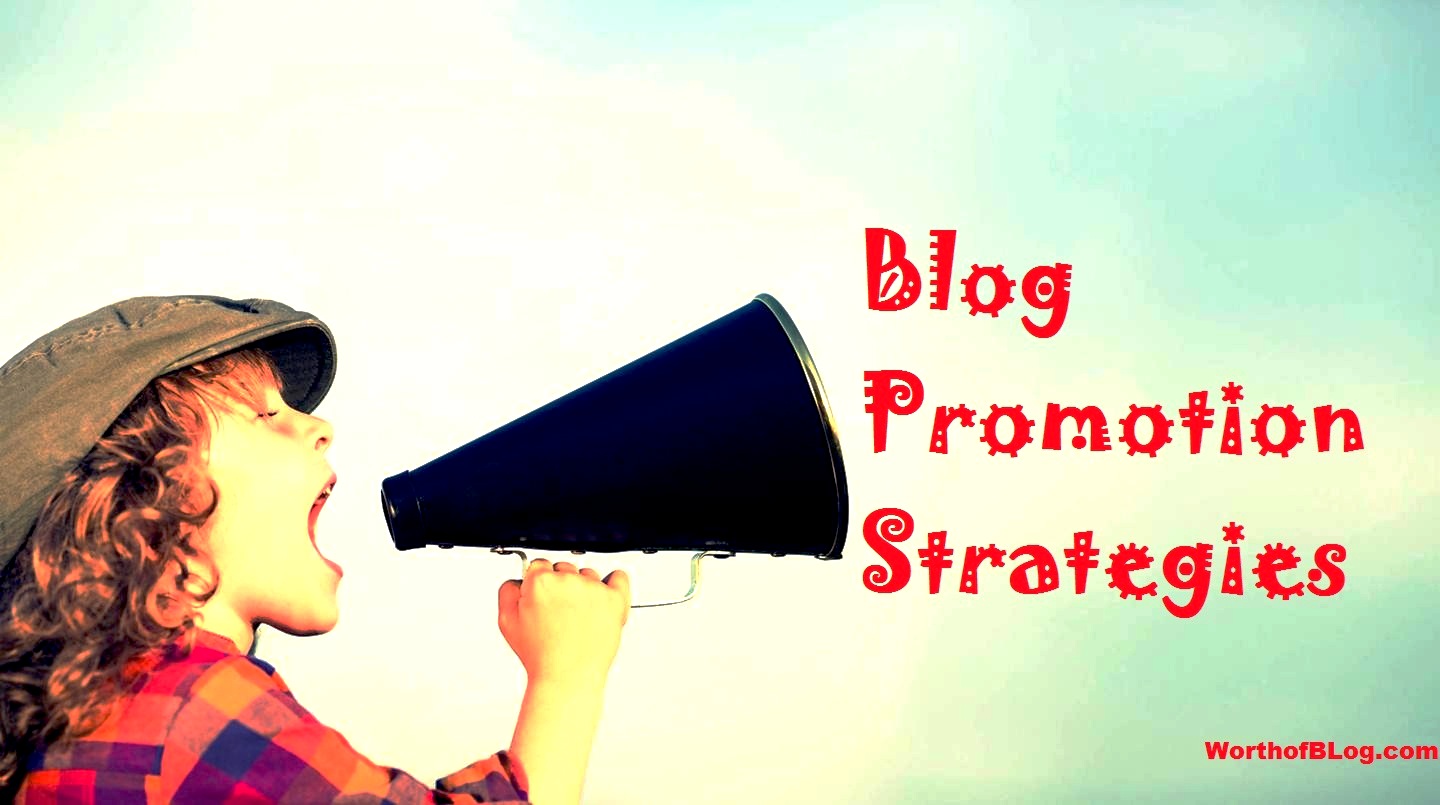 Let's not waste much time now. Here, are some Strategies to promote your blog, Have a look,>>>>
5 Best Blog Promotion Strategies
1. Focus On 'Quality' Content

If your basics are strong than surely you will get readers for your blog. Guys, Just try to create something 'Worth The Time' for readers so that they feel good after reading your piece of writing. No matter which niche or market you are focusing, you just have to add SWAG to your piece of writing that makes your readers spell-bound after reading it.
Also Read-
2. Post Optimization In Social Media

It is as important to showcase your post in social media as to write a good piece of reading for your readers. By sharing your post in social media regularly you can make permanent readers for your blog. You know sharing your post in social media will alone will be able to fetch you a lot of traffic to your blog. So, make it a routine for you to share your articles in social media like, Facebook, twitter, reddit, Instagram, Twitter, etc.
3. Knock Your Readers Doors Via Email

How many of you are gathering treasure in your trunks? Didn't get me? Ahhh..I mean, How many of you are gathering a list of emails? Hey you behind the box, Are you thinking, 'Ummm I didn't knew I have to do this as well!'
Ufff!!!! If you than really, that's heights of being ignorant. Anyways, Don't regret know its better be now than never. So, get up and get an awesome lead generation tool for you place it in your website and reach your email subscribers daily with a god piece of content.
(* You wanna know how I boosted my email list in few days than, READ HERE – How Optinmonster boosted my email list instantly? )
4. Quote Influencers

Influencers are the persons who are from your field and who have deeply influenced you to through out your laziness and get into the field. GOTCHA!!
Okay! Let me tel you, Neil has influenced me a lot as reading his blogs gave me a confidence to step in the blogging. Like i am quoting Neil in my post (NOW), I can mail him and show him my article and tell him, HEY! Neil just have a look how you have inspired me to start a blog and find here, I am telling my readers that you are my inspiration. 🙂
Now, Neil reads this post and gives a smile and this may impress him to press the share button. 🙂 AND, When he shares your post than just expect just few hundreds of readers on your blog. 😀
Isn't that a KILLER Strategy. 😀
Also Read-
5. Guest Posting

Well, Guest Posting on someone's blog can make you get hundreds of eye balls from other's blog. If readers like your articles than they may come to your blog and read your articles as well. So, that's how you can mange some %age of traffic for your blog.
That's all with these blog promotion strategies. Just apply them to get great results on your blog. If you have any doubt you can leave the comment on the box below.
Have a nice day ahead. )