How to Clean Your Mac- Macs are considered to be efficient devices to perform any task. These systems are equipped with the latest technology to help enhance user experience. Despite this fact, Macs also face certain performance related issues due to lack of proper storage space. Your Mac gets cluttered and unorganized due to abundant data over time. To clean your mac system for better performance you can perform manual cleaning of your system or you can use certain Mac cleaner tools as well.  In this article, we can discuss ways to clean your mac instantly.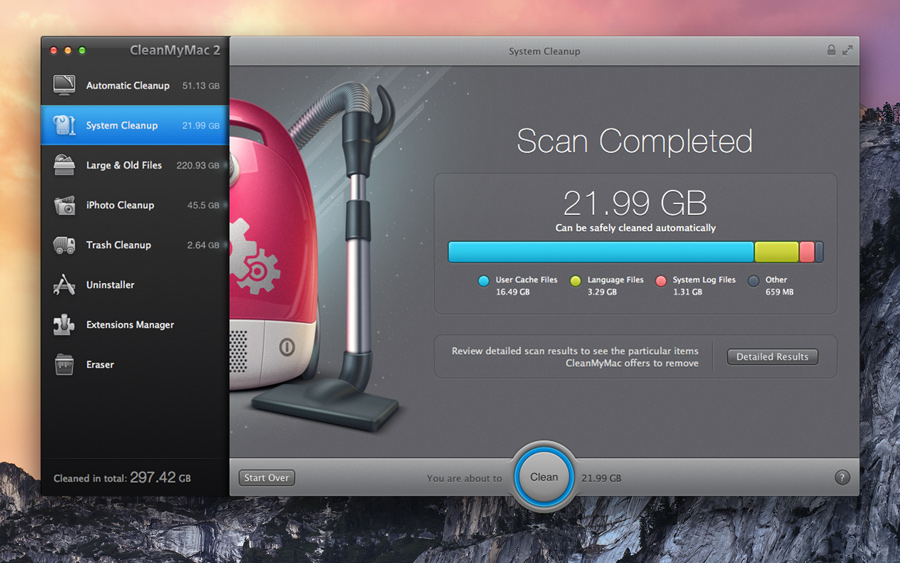 How to Clean Your Mac: Delete Files that Waste Your Disk Space
Empty your Trash Cans
When you delete some file your system sends it to the Trash (or Recycle Bin in Windows) so that you can recover it later from there. Over time your Trash accumulates a lot of these items occupying a lot of disk space on your system. Thus it sounds sensible to clean Trash to clean up your Mac. Contrary to Windows system Mac can have several Trash Cans for different apps & folders. To clean your user account's main Trash Can press Ctrl + Click or right-click on the Trash icon at the bottom-right corner of the dock and select Empty Trash. To clean Trash items from a specific app, press Ctrl + Click or right-click the Trash option in that specific app and select empty Trash option.
Uninstall Unnecessary Applications
Your system storage space includes a lot of apps which you use rarely or some of them you didn't use ever. These apps include bloatware apps, obsolete apps, and other apps installed by you. These apps remain on your system occupying a lot of storage space for no good reasons. You should consider removing all such apps if you don't need them. To find these space hogging and unnecessary apps open a Finder window in your system and select Applications. Now click the "Show items in a list" icon on the toolbar and then click on the Size tab to sort all installed apps by size. Once you have decided to delete certain app go to Finder window, select App in the sidebar, and drag-and-drop the App's icon to the trash can on your dock.
Remove duplicate files
Duplicate files in the form of music, pictures, audio, video, document and lot other files occupy significant storage space on your system. These duplicate files accumulate on your system due to various reasons like file downloading, file transfer, data backup etc. Initially, you don't get bother for these files when they are in small numbers but in the longer run, they can wreak havoc on your system. It can hamper your system speed and performance significantly. To get rid of these duplicate files you can do the manual cleaning of your system or you can use system cleaner or disk cleaner tools for instant results.
Use technology
The most promising way to clean your system from all unnecessary files today is considered be various cleaning apps. Your system generates unnecessary files in the form of cache files, cookies, log files, temporary files, duplicate files, other junk files etc. Removing all these unnecessary files manually can be a cumbersome job thus using certain apps to clean your system prove effective. You can use various Mac cleaning apps, disk cleaning apps etc. to clean your Mac effectively.
Remove Language files
Mac application come with various language files for every language they support. You use very limited language option (generally 1 or 2) on your system thus these language files remain idle on your system occupying your precious disk space for no good reason. You can remove these additional language files to recover some storage space on your system.
You can follow these simple steps to clean your Mac to recover some precious storage space on it. These simple not only help you recover precious storage space but it also helps you improve your system speed and performance significantly.