World is getting very smart, so are we. Now days we generally use Dual-SIM android phones – one for your sweetie (wife) or GF (Girl friend) as well as other for your friends or Office. But we generally have only single whatsApp installed on our Android Phone. Whatsapp has become a part as well as partial of everyone's life. What if you have whatsApp activated with both of your SIM Cards?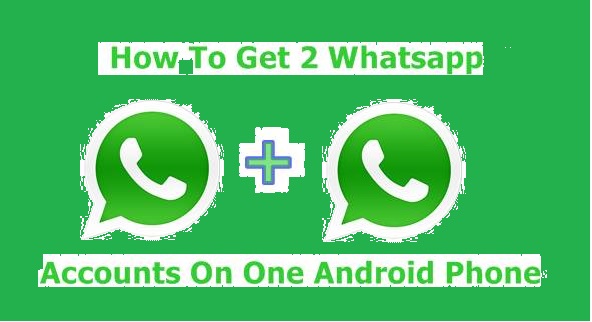 Today we have explanation to install two whatsApp on Same Android Phone, which means you can use two whatsapp accounts on same android phone without switching connecting them.
So In this content today I'm going to show you how to run multiple accounts of whatsApp on same android phone. There are lots of tips & Tricks existing internet for running multiple accounts of whatsApp on same android phone. But those tricks have to android Root access now if you don't know, what is android root access so first of all I want to introduce with android Root Access.
Read Here- Top 10 Best Apps to Make Money
How to Run Multiple Accounts of Whatsapp on Same Android Phone
What is Android Rooting?
Android rooting is the technique of allowing users of Smartphone's & tablets, and other devices running the Android phone operating system to get the full control as well as authority in Android's subsystem.
Now the trick I am going to tell you does not need root access as well as the trick is called OG whatsApp…..now if you don't know about OG WhatsApp so first of all I introduce with OG WhatsApp.
What is OG WhatsApp?
OG WhatsApp is a modded edition of Whatsapp for android Phone that lets you to use two Numbers of WhatsApp in one Device as well as they Work in one time.
Features of OG WHATS APP
You can modify the icon of whatsApp messenger.
You can utilize two numbers on one device.
You can restore your records (Data).
You can select the App Icon.
Watch Video online without Download.
How to Install OG WhatsApp
First download OG WhatsApp From here
Create a backup for your whatsApp messenger.
Clear whatsApp data from settings or uninstall whatsapp messenger.
Then rename your whats app file in your SD card to OG Whats App.
In OG whats app confirm your old number. Where as in last app confirm your new number.
I Hope now you will be capable to run multiple accounts of whatsApp on your android phone.