As we know very well that math is considered to be one of the highest scoring subjects in class 10th and there are approx 60% of the students who don't like the math much. Mathematics can play the role of a terrible to some students as well as fun for some. Either one can get it completely right or completely wrong. But, this is the reason behind scoring the good marks in class 10th mathematics.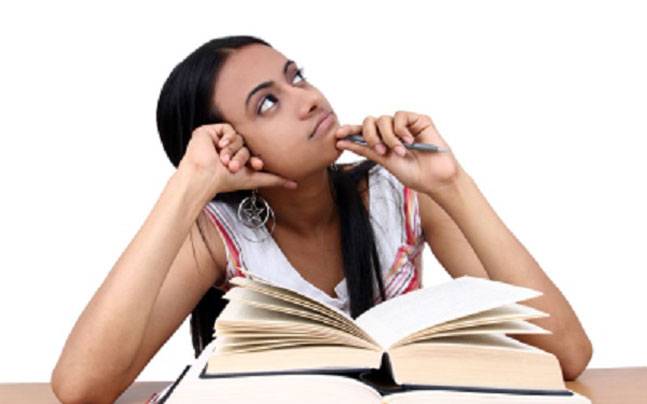 How to Score full Marks in Mathematics
Many of us think that to score high marks in Mathematics one should have an extraordinary brain. But my friend this is not true. Mathematics is a subject which enhances a rational thinking and a logical approach in a student. It is pretty complicated for a student to fall in love with Mathematics all night but here are a few tips to improve your Mathematics marks in 10th class.
Also For Read- How To Score Good Marks In Board Exam of X and XII in Short Time
Tip to Score Good Marks in Class 10th Mathematics
Do math daily for 2 hours apart from whatever days you will completely give. Make a short summary notes this will also help you for few days or hours before the exam.
1. Follow Latest CBSE Class 10 Math Syllabus
| | | |
| --- | --- | --- |
| Units | Unit Name | Marks |
| I | NUMBER SYSTEMS | 06 |
| II | ALGEBRA | 20 |
| III | COORDINATE GEOMETRY | 06 |
| IV | GEOMETRY | 15 |
| V | TRIGONOMETRY | 12 |
| VI | MENSURATION | 10 |
| VII | STATISTICS & PROBABILTY | 11 |
| | Total | 80 |
2.  Make a study timetable and focus on studying and practicing weak topics or chapters and doing a few practice questions in topics or chapters you are comfortable in.
3. Make a list of all important formulas and concepts for quick revision. Be aware of the usage of the formulas. If there are any doubts, so clear your doubts as soon as possible from your math's teacher.
4. Keep your formulas list with you and read or learn it at least 3 times a day. Long answer questions are scoring and usually come from numbers systems, algebra, coordinate geometry, trigonometry, mensuration and statistics & probability, so practice accordingly.
5. Complete NCERT math's book first, then solve R.D. Sharma's examples and exercises and finally after completion of each chapter do together with math.
6. Before 1 month of the exam solve the last 5 year previous years math's sample papers and papers, solve at a time from 10:00 AM–1:00 PM for the reason that this is the time when you will give board exam after some days then you will be comfortable at this time and you can concentrate at this time. And the result will be more effective.
7. Improve your speed in answering hence you are able to complete the exam and have some time for recheck your answer sheet during the exam.
Relax and practice, practice, practice to score good marks in class 10th Mathematics exam!