The Central Board of Secondary Education commonly known as the CBSE Board is one of the oldest and most prestigious educational board in India. CBSE is known for its well-structured syllabus and the quality of education it provides to its learners. The board exam is considered as one of the most vital stages in a student's life. So they must start preparing effectively for one of the most important examinations of their academic career.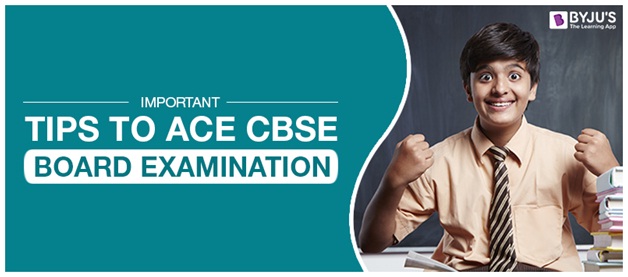 Exams are considered as one of the main reasons for anxiety, depression, and stress for students. The key to performing well in the board examination apart from studying hard is being able to study smart. Along with hard work and dedication, students must have a proper preparation strategy for their CBSE board examination. Some important tips to ace CBSE Board examination are given in the points mentioned below.
Read here- Top 7 Best Online Tools for Children to Improve Writing Skills
Important Tips To Ace CBSE Board Examination
Know the Exam Pattern and Syllabus
Knowing the exam pattern and the syllabus thoroughly is very important for students who want to score well in their examination. The first step that students must take while preparing for their exam is to get completely familiar with the latest syllabus and the exam pattern. For example, if a student is studying in CBSE Class 6, he or she should be completely aware of the current 6th standard syllabus of CBSE Board.
Read here- Top 10 Popular Engineering Entrance Exams In India
Follow a Timetable
Following a timetable, while preparing for board examination can be very helpful for students. It will help them to plan their preparation in an organized manner. Students should make the timetable in such a way that it includes the complete syllabus of the exam. They must sleep early, get up early in the morning, have a proper breakfast and then study. Students are suggested not to stay up late and waste their time on something that is not productive for their exam preparation.
Read here- Top 5 Common Resume Mistakes
Good Study Materials
NCERT textbooks are considered as the best study materials to prepare for CBSE. Students are advised to avoid too many books for their exam preparation. When it comes to CBSE board exam, they must strictly follow the NCERT books. The NCERT books follow the complete CBSE syllabus in a detailed manner. The book also contains numerous examples so that students can understand every concept effectively.
Study Breaks
Students should avoid studying for long hours continuously. Instead, they must take regular study breaks every 50 to 60 minutes. The break helps to relax the brain and retrieve a student's energy so that they can get ready for their next study session. It also helps to keep the brain alert and focused all the time.
Prepare Notes
Preparing study notes while studying is the best way to remember concepts for a long period of time. It helps in developing memory skill which is very important for a students mental growth. Students should make a habit of writing down all the important formulas, theories and principals in a copy. The CBSE notes will also be helpful for the students during the time of revision and will save a lot of crucial time during the last few days before the examination.
Solve Question Papers
This is one of the best and the most effective ways to prepare for an exam. Students should solve as many question papers as they can especially when they are done with the revision of the whole syllabus. Solving sample papers and previous year question papers on a regular basis will give students loads of confidence and will also make them familiar with the question pattern, marking scheme and the question weightage of the exam paper.
Students can follow the above-mentioned tips while preparing for their board examination. Subscribe to BYJU'S YouTube Channel to watch interactive video lessons on various math and science topics and prepare for the board exams more effectively.