Hello everyone! Today we have a special guest with us for our blogger interview series. Most of you are familiar with the name Tony John, who is professional blogger at Techulator and Founder of IndiaStudyChannel. He is the first blogger from India who started his online journey in 1998 with his personal website. I was impressed to read that he started his first website in the same year Google was incorporated. Let us have a short chat with him and hear his words on blogging.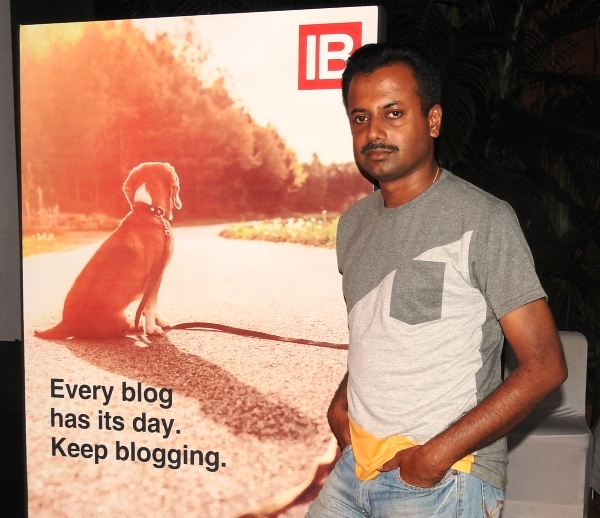 Welcome Mr. Tony John, to our Blog WorthOfBLog.com
Even though most of our Readers know you very well, can you just Introduce Yourself for the Sake of it?
Sure, thank you. Thank you for inviting me to this interview. As you mentioned, my name is Tony John and I'm a professional blogger from Kerala. I was a software architect until a few years ago but I started blogging as a part time hobby long ago. Currently, I have quit my primary job and work on my blogs as a full time blogger.
Also for Read
How you got Introduced to Blogging?
Well, I started working on my personal website in 1998 when I was learning web development. I became more active on websites when I started working in United States as a web application developer. I had plenty of free time in our guest house and I was looking for ways to use my time productively. One of my friend introduced me to a free hosting service and I started posting personal thoughts in my website, developed by myself. The term "blogging" was just evolving at that time and we were calling it "web logs" often.
Looks like you worked in USA for a long time. When and why did you return to India?
I worked in USA as a software engineer from 1999 to 2011, with few breaks in between. Work environment is pretty easy in USA and I had plenty of free time to work on my blogs. By 2004, some of my blogs like dotnetspider.com was really popular and was fetching pretty big traffic. Eventually, I got Permanent resident status (Greencard) in USA but I always had the intention to return to India. It was just a matter of time. By 2009, we started preparing for our permanent return to India and started looking for admission in the schools for our children. By 2011, we managed to secure admission in our dream school and finally we made the big decision to abandon all the comforts in USA and return to India to chase my dreams in blogging as a full time profession.
Why you decide to become a Blogger?
I didn't really decide to become a blogger. It happened to me. I started blogging for learning and fun and never thought I will make any money out of it. Also, I never had any intention to make it a career even after I started making more money from blogging than my primary job in USA.
How will you describe Blogging in your way?
For me, blogging is a passion more than anything else. It doesn't mean I don't like the money coming from the blogs. The income from blogging helps me live the life the way I want, without having worry much about office and deadlines. The life is very different after I quit my primary job.
Also for Read
What are the major success keys of Blogging?
Even though many of the new generation bloggers talk about tiered link building and black hat methods, I do believe in genuine and authentic way of blogging. You generate authentic content which your readers can trust. Then try to market your authentic blog a little bit by sharing it in the relevant communities through guest posting or genuine forum commenting. Just building 2-3 links in 3-4 months time will help you achieve your goals. Excessive link building can seriously harm your blog.
How much minimum investment is required to start a Blogging Business?
The best thing about blogging is, you can start it without any significant investment. My expenses in blogging was extremely low until I hired a dedicated server for hosting all of my websites. Typically, my expenses for blogging was less than 5% of my blogging income.
According to you, what are the worst and best things about Blogging?
The best thing is obvious – you can work from home and at your convenience. There is no requirements to report to another person and go to office. The worst thing for me is, you are dependent on just 1 or 2 revenue sources. If something goes wrong, you may be cut off from your revenue. For example, most bloggers depend on AdSense and when AdSense is disabled for valid or invalid reasons, they just lose all their revenue.
Also for Read
What was your Goal when you started Techulator.com?
One of my most successful blog was dotnetspider.com, which had a wide reach globally and Microsoft awarded me the MVP Award for 4 consecutive years for my contribution through that blog. At some point, I thought I should do something more than just a programming site and eventually started Techulator.com which was meant to cover all general technology topics and business topics. After IndiaStudyChannel.com, Techulator.com is my most popular website currently.
What's your some great achievement from Blogging till now?
I earned pretty well during the glorious period of blogging (2005 – 2010). That gave me the confidence to abandon my American permanent residence status and return to India to live the life the way I want it. Also, blogging gave me a diversified platform to work the way I want.
In addition to blogging, do you offer any online services?
Even though my experience in SEO goes as back as the history of Google, I have been limiting myself to blogging and no other services. However, recently I was forced to take over optimization services for a friend of mine since his business was significantly affected due to bad SEO work by a company. I had to struggle a lot to bring him back to business again. That made me think about offering this as a service. Currently, I am offering SEO services in Kerala under the label SEO Professor.
Do you think Blogging can be opted as a career?
Even though I am among professional bloggers who do it as a fulltime career, I would strongly discourage anyone jumping into this as a full time career. My recommendation is to do blogging as a part time career while they continue to do their primary job. After a few years of part time blogging, if they earn more money consistently from blogging than their primary job, then they may consider quitting their primary job. I have written in detail about it here.
Which is your latest Blog and what are your Goals with it?
I recently started IndiaTravelBlog.com. My goal is to get to the list of authentic Indian travel bloggers in the near future.
Who are your role models in Blogging?
I started blogging when there were no one to take as role models. Even today, I don't follow anyone particularly but I randomly read good blogs written by other bloggers which come across my way.
We are interested to read the revenue reports of Tony John. Can you share some details?
I considered sharing my revenue reports several times but felt shy about it. I just feel it is not right for me to brag about my income publicly. I don't mind sharing it personally with people in private discussions.
Any Blogging tips you want to share with our readers
Blogging is not as easy as it used to be, if making money from website or getting traffic is your goal. You need to set short term as well as long term goals. Don't get distracted seeing the fake revenue reports in the internet. Stay focussed and continue to produce great articles. Success will be yours sooner or later. And you will become a successful Blogger
Special Thanks to Mr. Tony John to Interact with us (  

You are True Inspiration for Bloggers like Us

)