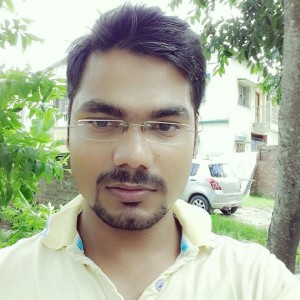 Today we have with us one of the most talented as well as  Young Indian Blogger. He is non other than Sujoy Dhar founder of WideInfo. Sujoy Dhar is also occupied in the list of Top 10 Most Popular & Professionals Bloggers of India because of his great contribution towards Blogging through his Blog WideInfo. The Global Rank of WideInfo is 34,537 according to current status which is enough to tell its popularity worldwide once again. So now it's time to absorb the knowledge as well as motivation from a Shining Star of Blogging Mr. Sujoy Dhar.
Conversation with Sujoy Dhar Founder of WideInfo
Please Tell our Blog Readers Something About You and Your Blog
Firstly I would like to thanks everyone who is reading my interview. I am the person who is known to be a simple blogger in India who belong to a middle class family. Blogging was my hobby and never thought that it will be so much popular one day and I will be too with blogging.
Also for Read
How you Introduce with Blogging?
I was just a simple guy who was reading at class X and was with my friend reading a newspaper Time Of India and seen an AD mentioning about the domain buying by Godaddy. While reading I find that it was costing Rs. 99 for a .in domain . I have discussed with my friends but no one have given any attention on it except my friend Loknath Das . After several research over the domain and Internet I and Loknath build up http://fortricks.in/ website though it was being hacked and lost the data and lost my partnership with Loknath . Then I have started the website alone http://wideinfo.org/.
Also for Read
Why you Choose to become a Blogger?
While I was studying at College , I have got lots of free timing so instead of wasting my time on gossiping , I was utilizing that time on Blogging for my time pass but never thought that this will make me popular today and I will make money from website.
How You will Describe Blogging in Your Way?
Blogging is for the free time pass who is having a lots of time in learning and loving it . While working on the job or studying , Blogging is not suitable for them as Blogging is not a simple process to keep it going , it requires lots of time and patience in getting success and become a successful blogger.
Also for Read
According to You What are the Best and Worse Things About Blogging?
Blogging is best when you are not having any headache and loves to waste your time on something good i.e Blogging . Blogging is worst when you are doing Job or studying for your carrier .
Blogging is Best for the Following :-
I am free and I don't want to waste my time .
I am a learner of how this internet marketing is going on .
I want to be an intelligent and a knowledgeable person about Internet .
Blogging is Worst for the Following :-
I have no patience and blogging ruined my mind .
I have wasted my life in blogging without any success .
I have invested more than 250$ for blogging without investing my talent and time .
Also for Read
How You will Compare Your FIRST DAY of Blogging when You was Newbie and Now When You are EXPERIENCED?
My First Day blogging
I don't know who will help me except Google and I am a poor guy who was having only 300$ for paying Internet bill and electricity bill . No one is there to support or inspire me regarding internet due to the wrong information in people's mind. I have to work hard a lot to learn and giving more than 15 hours a Day .
My Experienced Blogging
I am self dependent and I am giving less time like about 2 hours for blogging as I know how to make everything easy and instant. Whenever I am in trouble one of my status update at Social Media will help me quickly and more effectively getting support from top bloggers .
Also for Read
What was Your

Aim to Start Wideinfo.org

& Where You Want to See Your Blog after 2-3 Years?
My aim for blogging is to make my hard work exposed to the world and people would know me and say " Ya WideInfo is being build up by Sujoy Dhar , and its sound so attractive and proud "
In the upcoming years I would like to see people gets inspired by my blog and contact me frequently to get inspired .
How Wideinfo.org is different from other Similar Niche Blogs?
WideInfo is divided in two meaningful words Wide Information where all information under one roof .
How You Monetize Your Blog Wideinfo.org ?
I have started blogging in good faith and blogging is my hobby . People come to my blog for studying and I have also tried Adsense but for somehow due to the Hacking and DDOS attack I have to lost Adsense and other members so currently it is Ads free and not monetizing from ADS .
According to You What Role Play SEO in Blogging?
SEO helps you to get Organic traffic to your blog and making your blog viral in Search Engines . SEO is important if you would like to get top position in Google search results, earn money from your blog and making your Blog popular in today's world. SEO is now taking a major activity as every blog owner try to improve the ranking in Google and other Search Engines .
Which are Most Better Ways to Make Money from Blog According to You?
The most better way to earn money is to use Google Adsense and Reviewing company product or services in blogging.
Which are Your Most Favorite Blogs?
My favourite blog is Labnol and Shoutmeloud.
So this was the nice talk with Sujoy Dhar founder of WideInfo. I hope his thought concern with Blogging will inspire you towards Blogging in future. And we are thankful for Sujoy Dhar to giving us their Quality time and  sharing their knowledge with our Blog readers.